Perth – Geraldton – Kalbarri – Monkey Mia – Shark Bay – Coral Bay – Exmouth
---
Swimming with Whale Sharks was my number ONE thing to do on my bucket list. Ningaloo Reef is the best place in the world to experience this. One of my mates who I met in Townsville, invited me to join him and his friends for a road trip up to Exmouth from Perth. Forget flying straight to Exmouth, the Indian Ocean coral drive makes for a ventursome road trip. It is an experience you will not forget.
What is there to hate about road trips? I spent 7 days on the road with great company, fresh air, music, and every stop was something new to look forward too.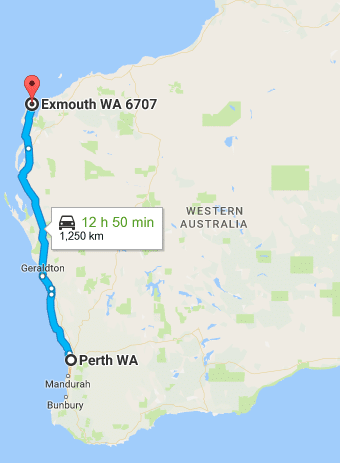 The majority of your time on this trip, it is likely you will be living in your swimsuit. You don't need to bring much except for a few change of clothes and deodorant. In fact, for most of this trip, I didn't even have a cell phone because it decided to sleep outside in a puddle. On a positive note, it was great to way to escape the rest of the world completely but I don't recommend that.
In my bag:
-Hat
-Coat (in Winter)
-Headphones
-Change of clothes
-Go Pro
-Hiking shoes
-Swimsuit
My first few days arriving in Western Australia, I spent my time in the capital, Perth. Perth is such a beautiful city and there is so much to do. Many activities include, wineries and breweries in Swan Valley, following Quokkas around Rottnest Island, surfing on the coast and enjoying the view from white sandy beaches. Perth deserves its own blog post to itself.
---
Day One (Leaving Perth): The Pinnacles – 192 km north of Perth
Hundreds of limestone rocks that were formed 30,000 years ago and attract thousands of people each year. Odd right? They are truly magnificent and make for a great game of hide and go seek. They range from 1 meter to 5 meters high and are scattered throughout 17,487 hectares!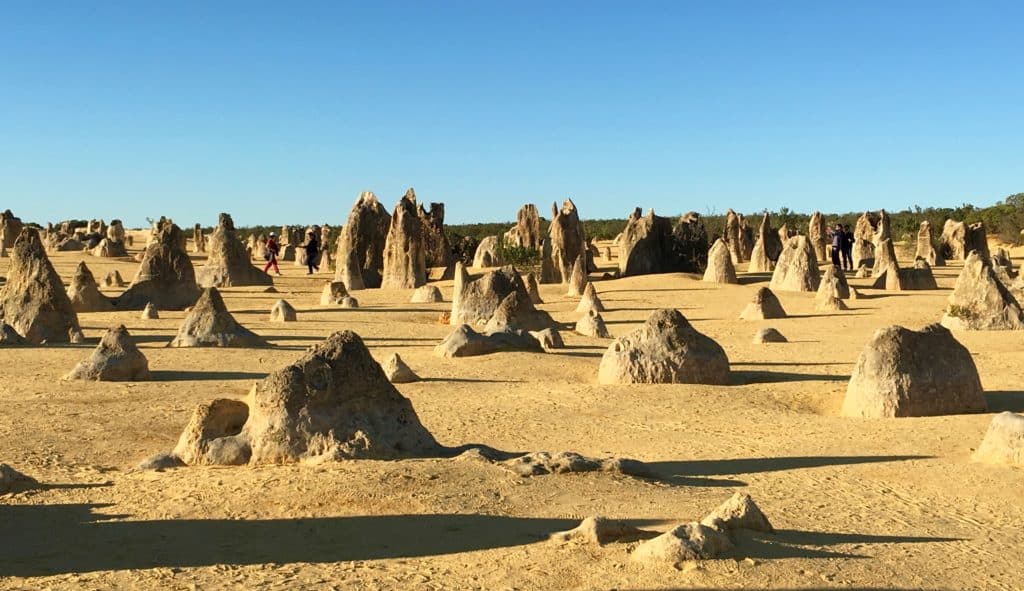 Throughout the road trip we attempted to make a Boomerang at each stop. They are 3 second videos that literally have the effect of a boomerang. It is a fun app that is connected with instagram that you can download from the App Store.

Day Two: Kalbarri National Park – 592 km north of Perth
Get your hiking boots on! Kalbarri has walking tracks that lead you to views that you wouldn't want to miss out on. This place is filled with coastal cliffs, emus, mountain goats, kangaroos and many birds. What I loved the most about Kalbarri National Park is how harmonious it is.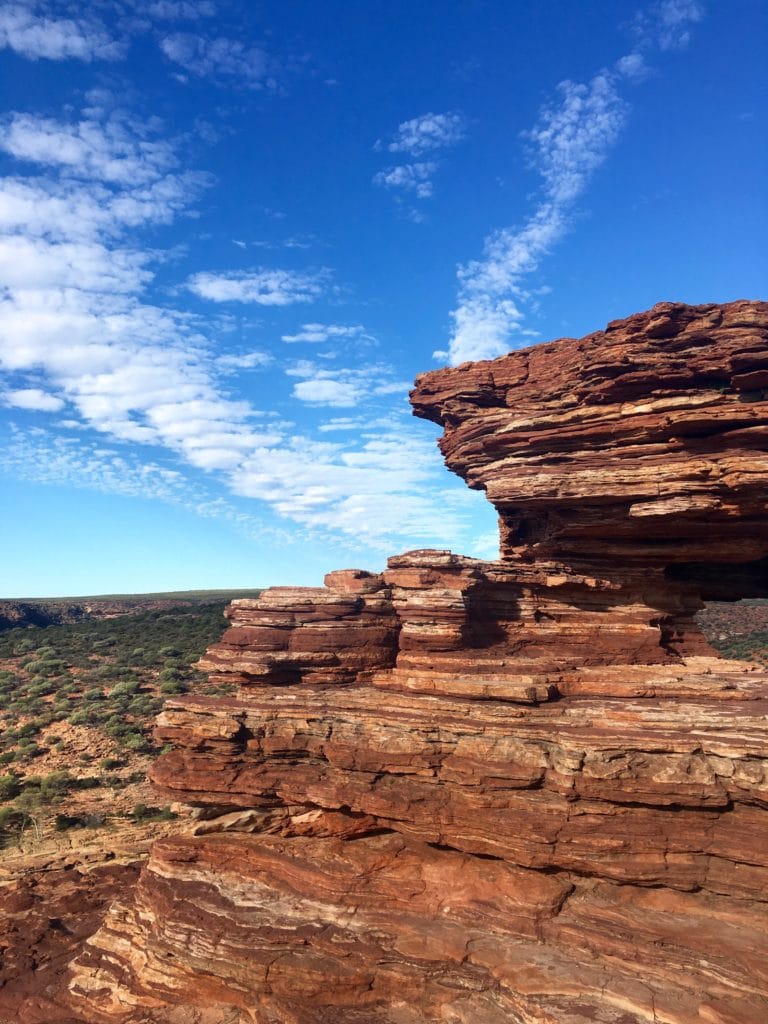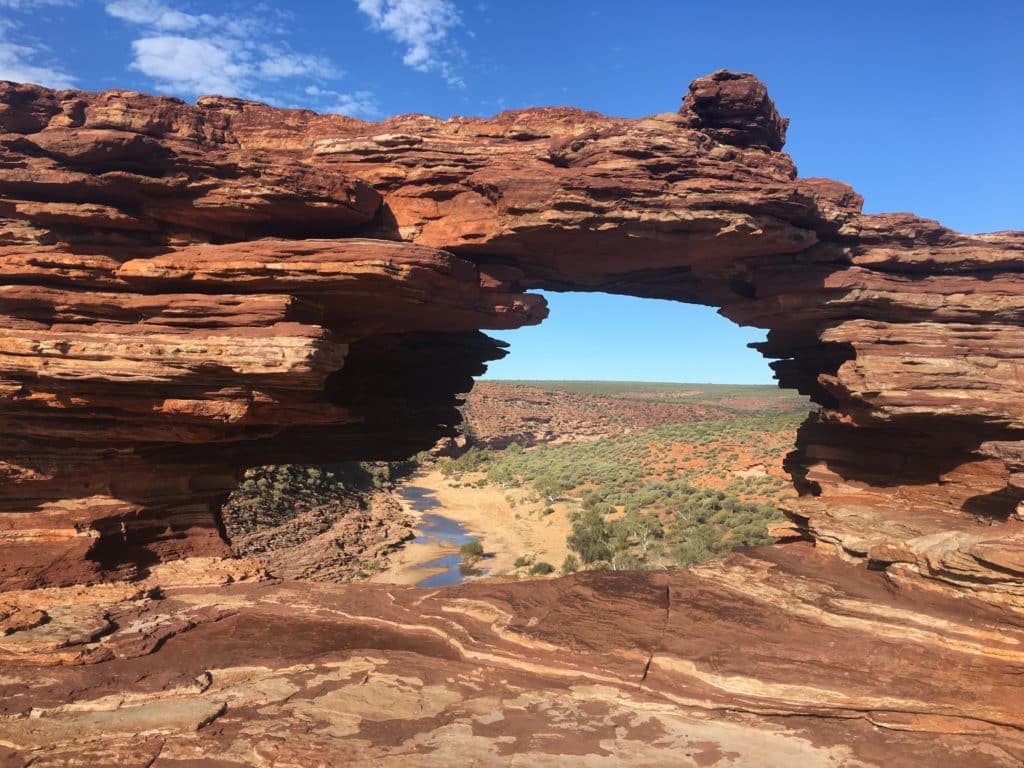 Natures window is only 1k return walk and one of the most popular sights in the National Park. *see boomerang below.
Day Three: Monkey Mia – 900 km north of Perth
The photos below don't do Monkey Mia justice. While you're standing on the beach looking out to the clearest water you will ever see, you will quickly notice dolphins breaching from the surface. My favourite thing about this place is how the rangers interact with the dolphins in the wild. Throughout the years the dolphins have developed such a trust for people that they will allow people to feed them. I am against animals being kept in captivity and this is proof that these dolphins can be seen up close in their own environment. These amazing creatures should NOT be locked up in a a pool to have a 'show' to please people. This place is magical.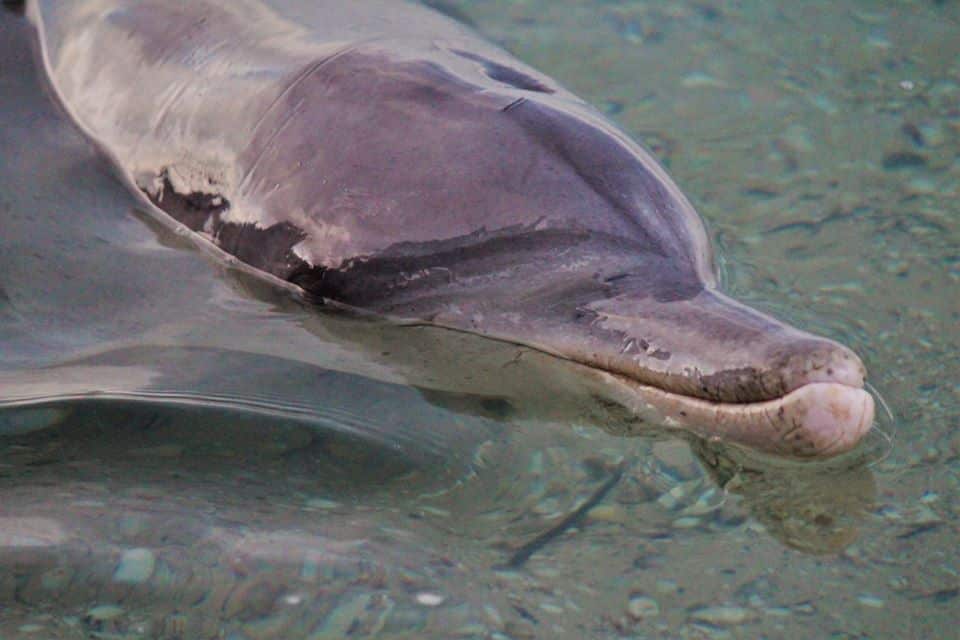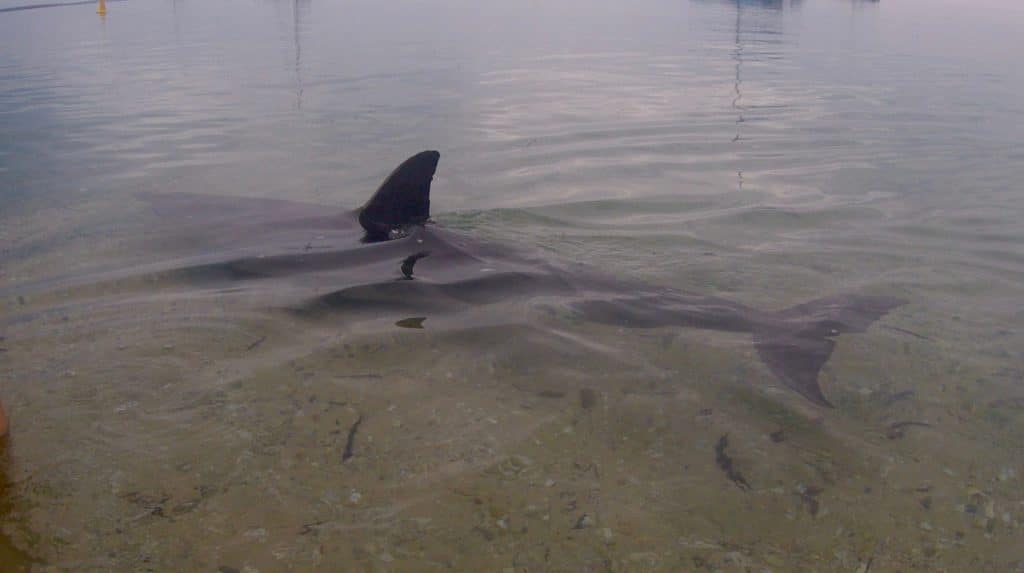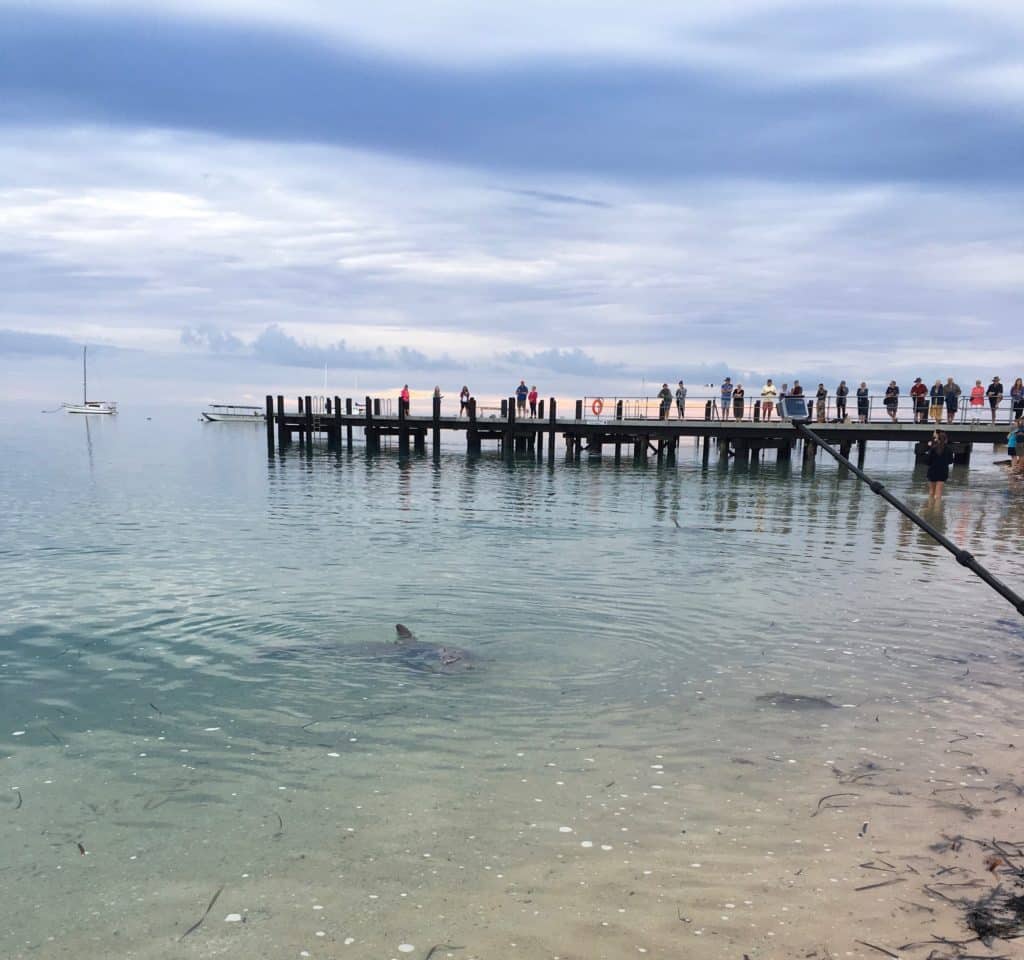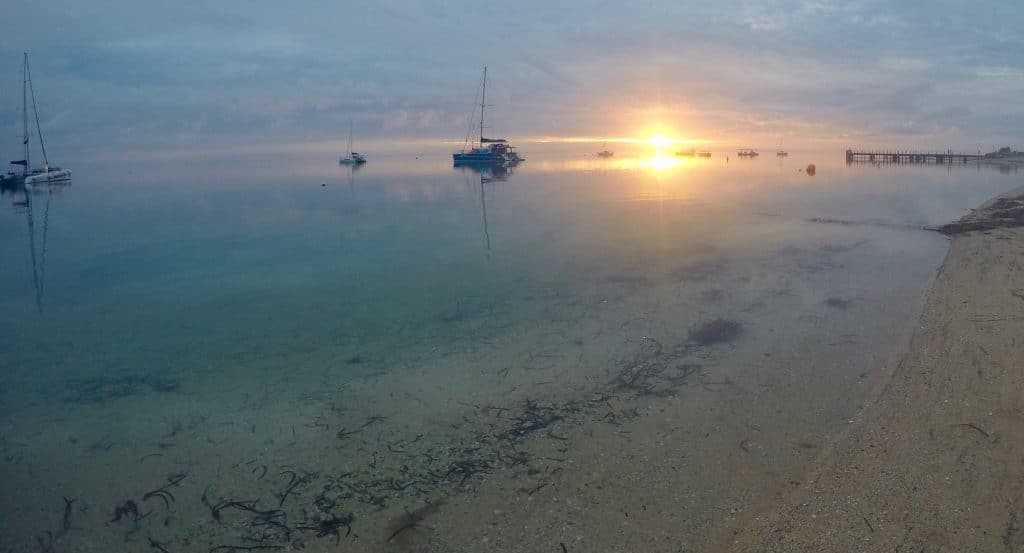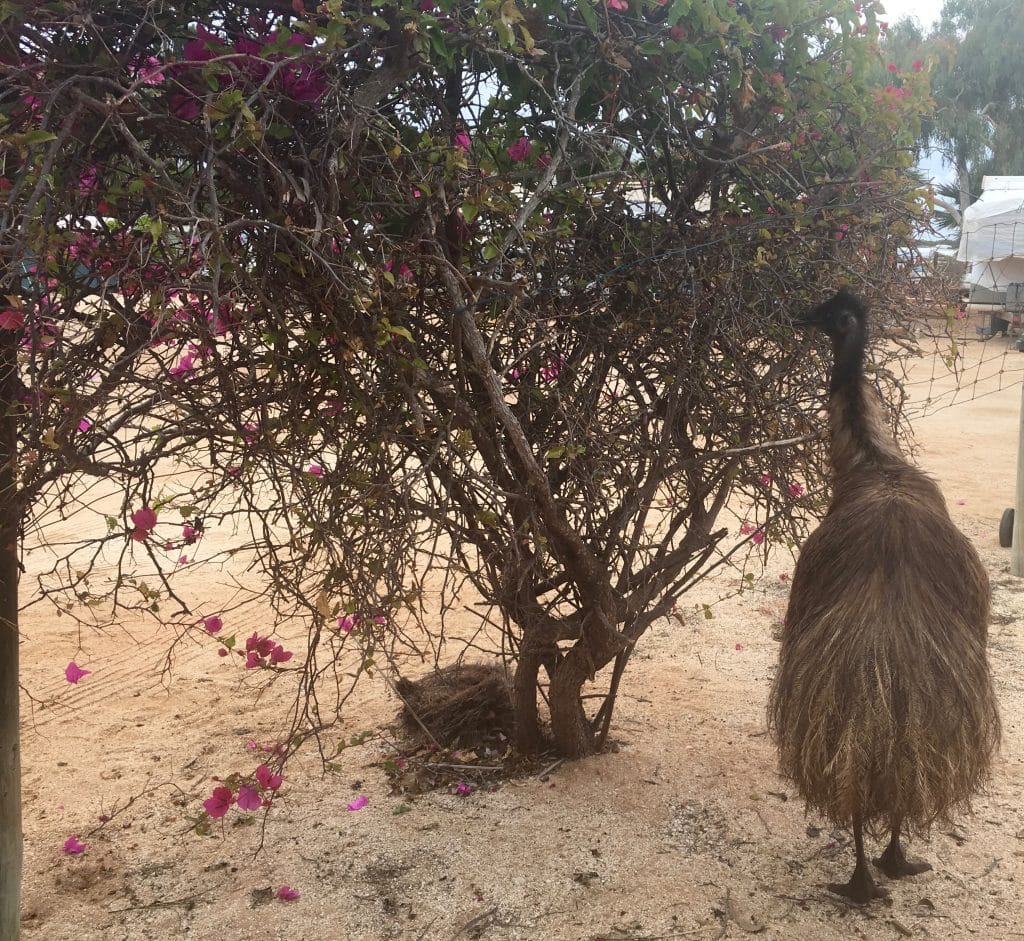 Day Four: 4WDing on the Beach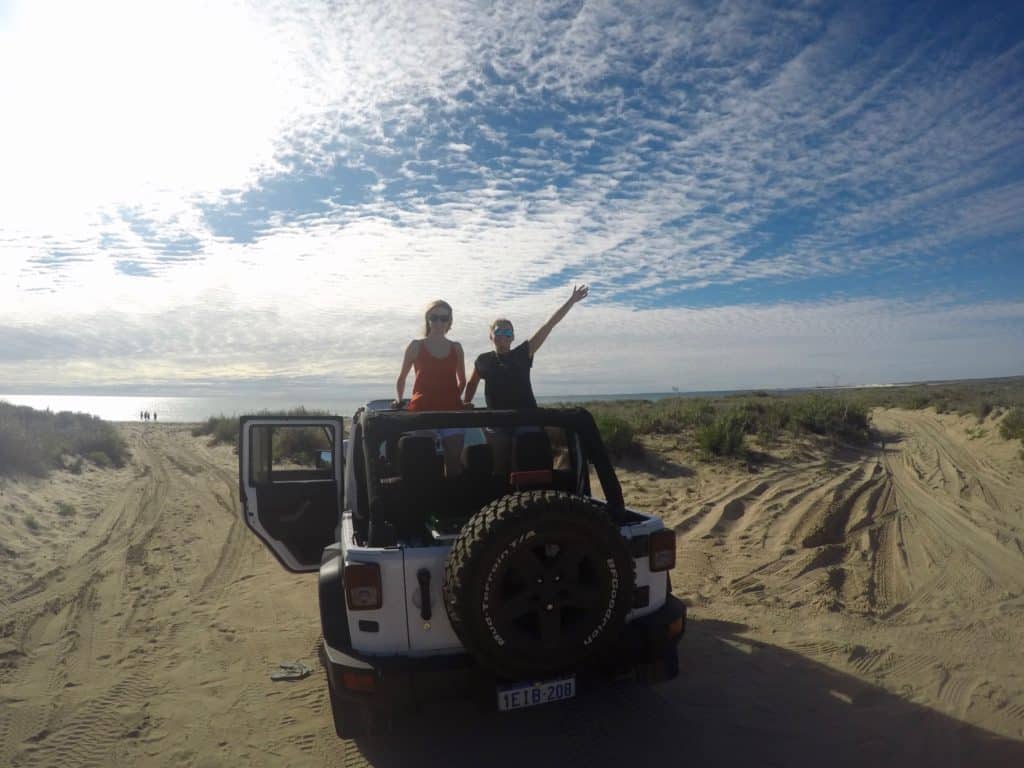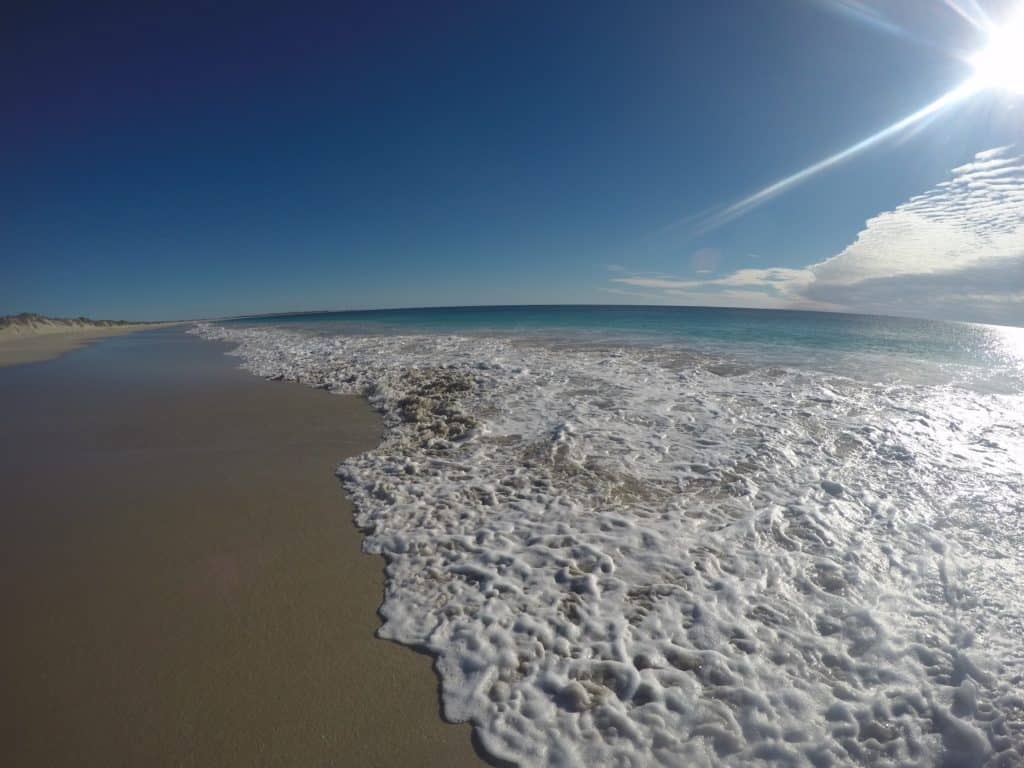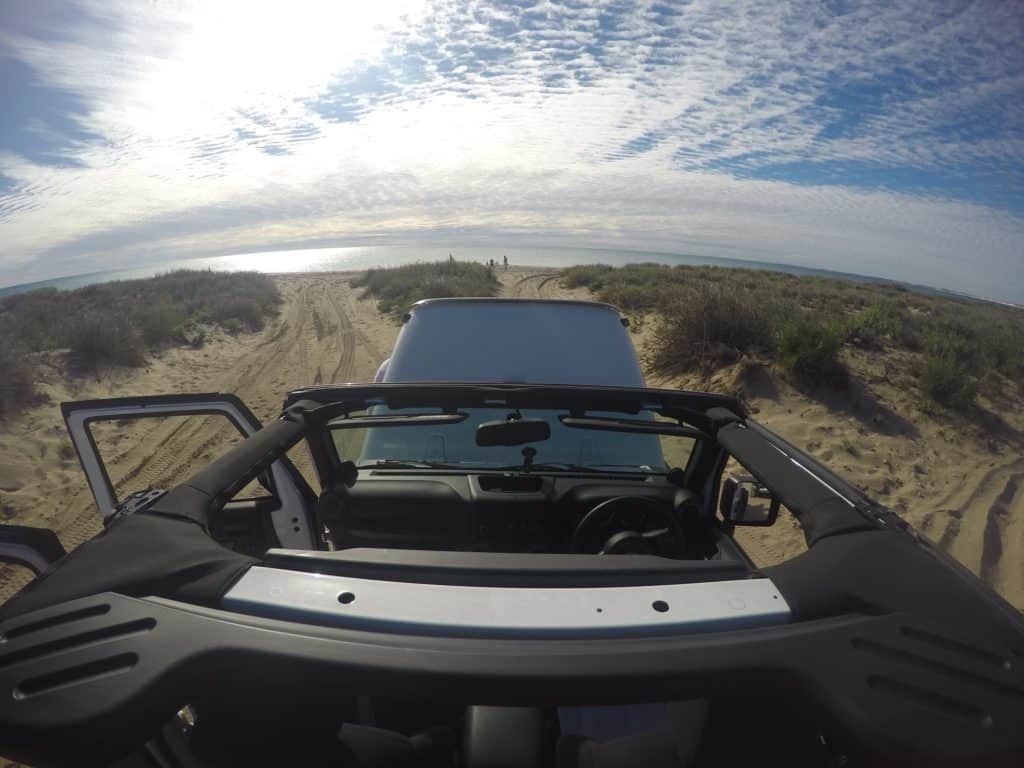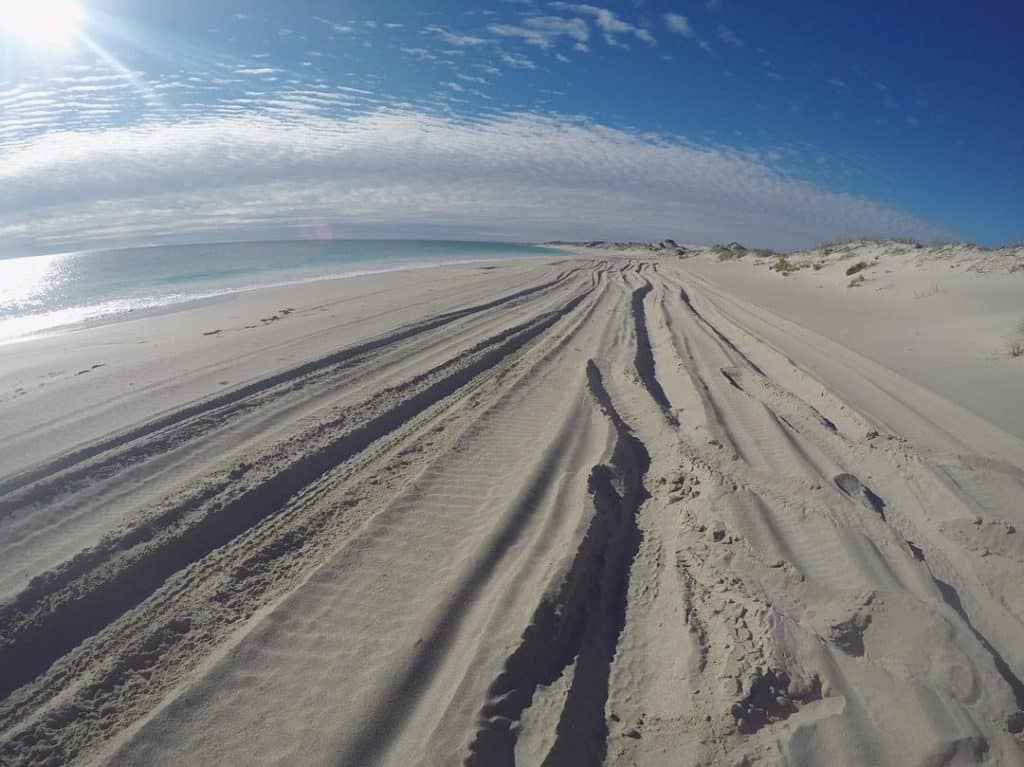 Day Five: Turquoise bay, Exmouth. 1249 km north of Perth
While travelling you can't expect everything to go right. The day we went to Turquoise bay it was cold, rainy and grey skies. I was on the beach in winter clothing soaking wet from the rain. I don't have any photos to show for this but on a positive note it was a new experience being completely covered in winter clothing lying on the beach.
Day Six: Exmouth – Coral Bay – Ningaloo
My favourite thing about Australia is it is surrounded by incredible marine life. The Great Barrier Reef is located along the north-east coast, great white sharks are found down south, crocodiles are creeping up north, and Ningaloo Reef is located on the west coast.
The #1 activity to do in Exmouth is to swim with the whale sharks. A week after I left the company started swimming with humpback whales. Shame, right?
The day was planned out pretty simple. We arrived at the dive shop around 7:00am to sort out our snorkelling gear and once that was finished we were transported to the boat dock. The boat ride to get to the whale sharks took about 2-3 hours. They have a spotting plane that contacts the captain once a whale shark is spotted from above. Once they are spotted you quickly get in your groups of 5 or 6 people and jump in. Once you hit the water and look ahead all you see is this amazing blue background colour and nothing else. For that 30 seconds you are questioning if there is even a whale shark. All a sudden out of nowhere, there is this amazing creature staring at you coming straight in your direction. The adrenaline is buzzing and the whole thing feels so unreal. It is amazing to be able to swim with the biggest fish known on this planet. There are restrictions to stay about 3-5 meters away from the whale shark. If you get too close they will duck down in the deep and who knows when you'll spot it again. We got to do this about five times, but seriously after the fifth time you will be exhausted. They are the slow-moving filter feeding shark but they will beat you in a swimming competition. (Unless you are a gold olympic swimmer who is incredibly fast)
After swimming with these beast, on the way back everyone is relaxing on the boat having a feed watching out for whales. Every little wave will get you excited tricking you to looking like a fin. For us one of those waves turned into a massive 40 ton creature that breached out of the water. Who would have thought the day could get any better? BUT wait, there goes another one, and another! We spent about 1 hour just sitting on the boat watching 3 humpback whales breaching out of the water.
Life is made.
Day Seven: Sand Dunes
On the way back to Perth we stopped at the Lancelin Sand Dunes to stretch and go sand boarding.