Rottnest Island is where people come from all around the world to meet the happiest animal in the world.
The island is a quick 30 minute ferry ride off the coast of Western Australia. It makes for an easy destination to escape the busy city life. I rented a push bike from 9 am – 4 pm and I was able to see the entire island with spare time in the end. You are surrounded by crystal clear waters, stunning white beaches, pink salt lakes, limestone coral reef, and ship wrecks. This makes for a great adventourous day trip.
The main attraction is to get a selfie with a smiling quokka to post on your instagram. It isn't a mission trying to find one of these guys, as you roam the island you will spot quokkas throughout your journey. Sometimes you will find them in the road, other times you will find them next to your lunch plate eyeing up your fries. Disgustingly, there has been a few incidents in the past few years of people mistreating and setting these animals on fire. If you do get a chance to go to this amazing island and meet these gentle creatures, do NOT touch them.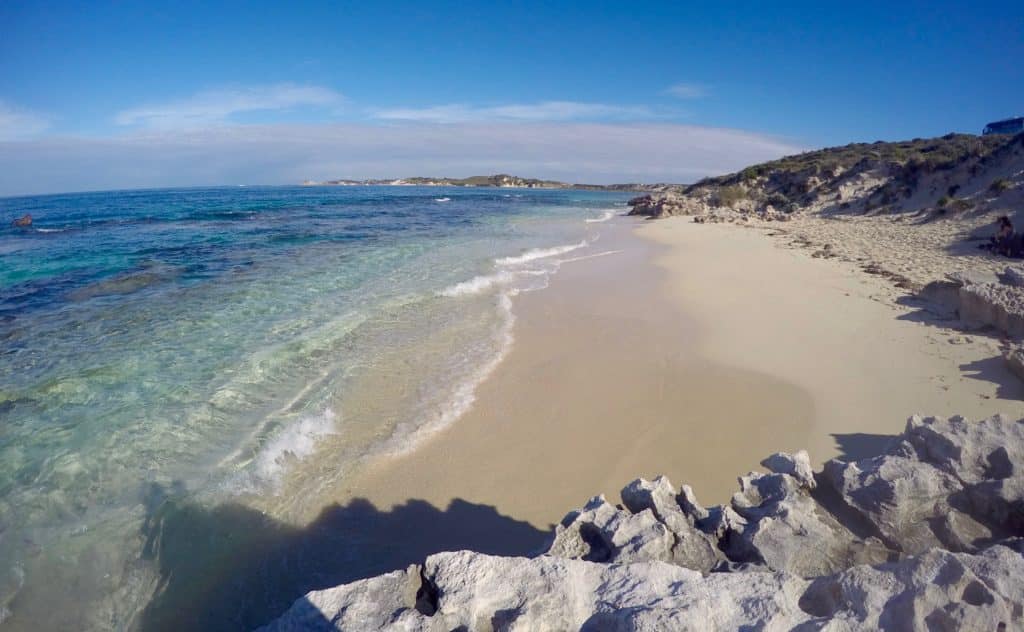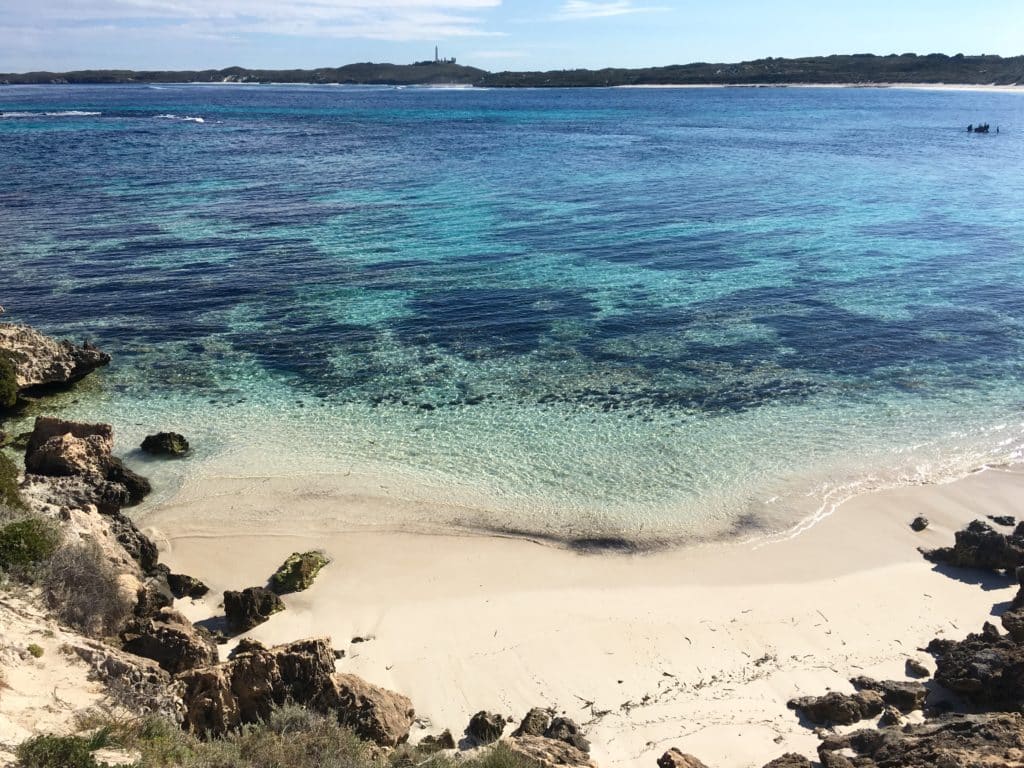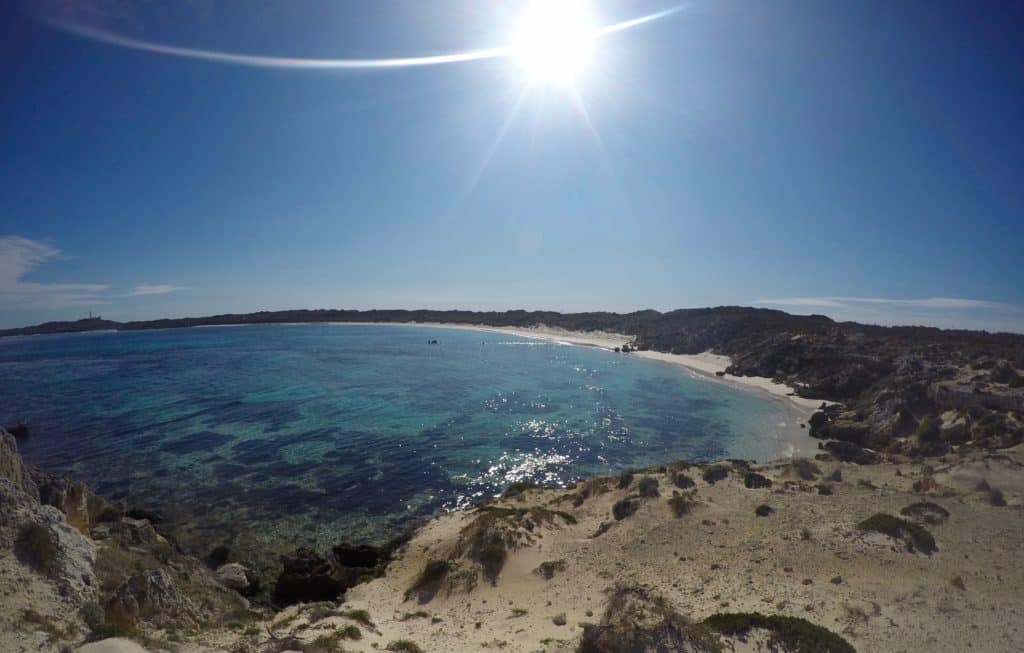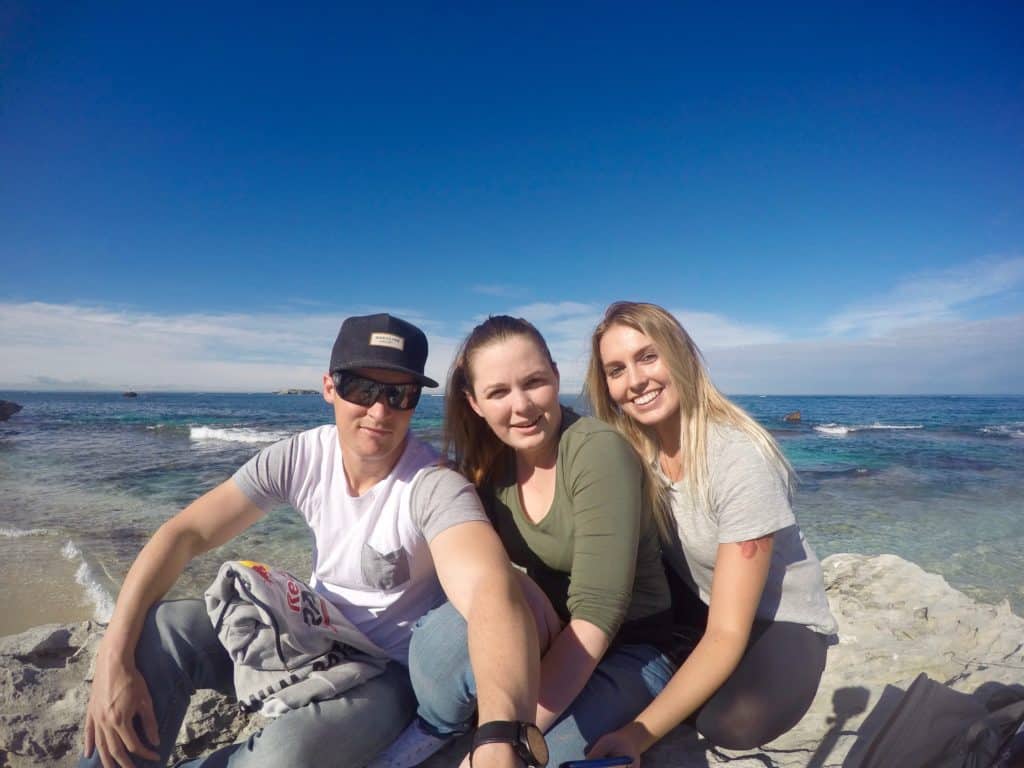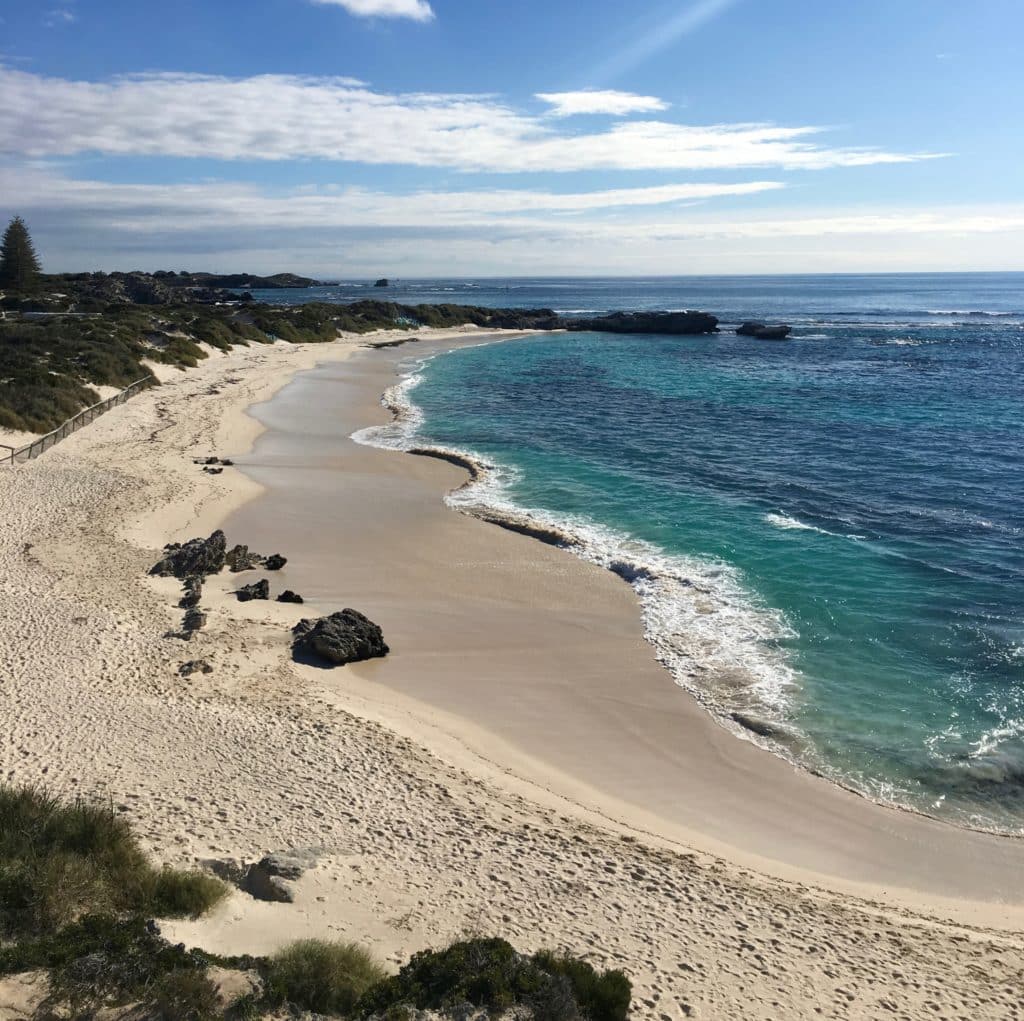 I went to Western Australia in June, which is their winter. It was freezing! I regret to say we decided not to go swimming. The beaches are incredible and it would make for an excellent summer destination. Don't forget your snorkel gear 🙂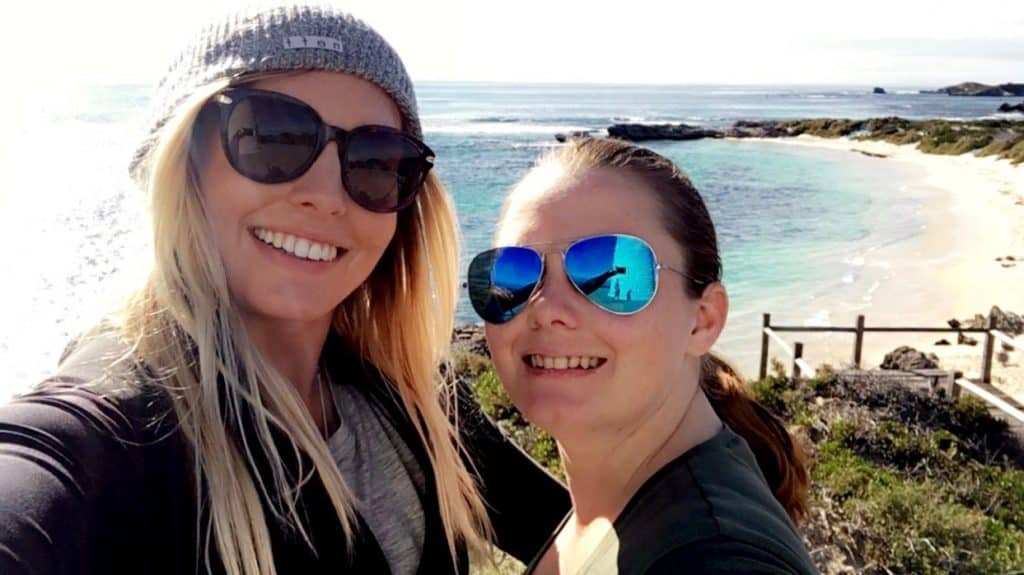 If you haven't heard of it already, there is a pink lake that exist called, Lake Hillier. I get tagged in it about 5 times a month asking if it actually exists. To answer your question, it does. It is located off the coast in Western Australia. While I was riding my bike throughout the Island, I ran into something similar. It isn't as pink as Hillier but it has a similar pink tint to it. There is also a lake that has red water that looks like blood called Lake Baghdad. How ironic.