Maun ➻ Makgadikgadi ➻ Ntwetwe ➻ Moremi ➻ Chobe

After being in Cape Town for a week, we kicked off the trip to Botswana for a 9 day adventure in the national parks. Once we landed in Maun we headed straight to the 4×4 rentals to pick up our vehicle. Instead of booking lodges or going with a tour guide, we decided to go all out and get our own 4×4 with a roof-top tent. Every camp site we stayed in had a really nice working (warm) shower and clean bathroom area. It felt more like glamping.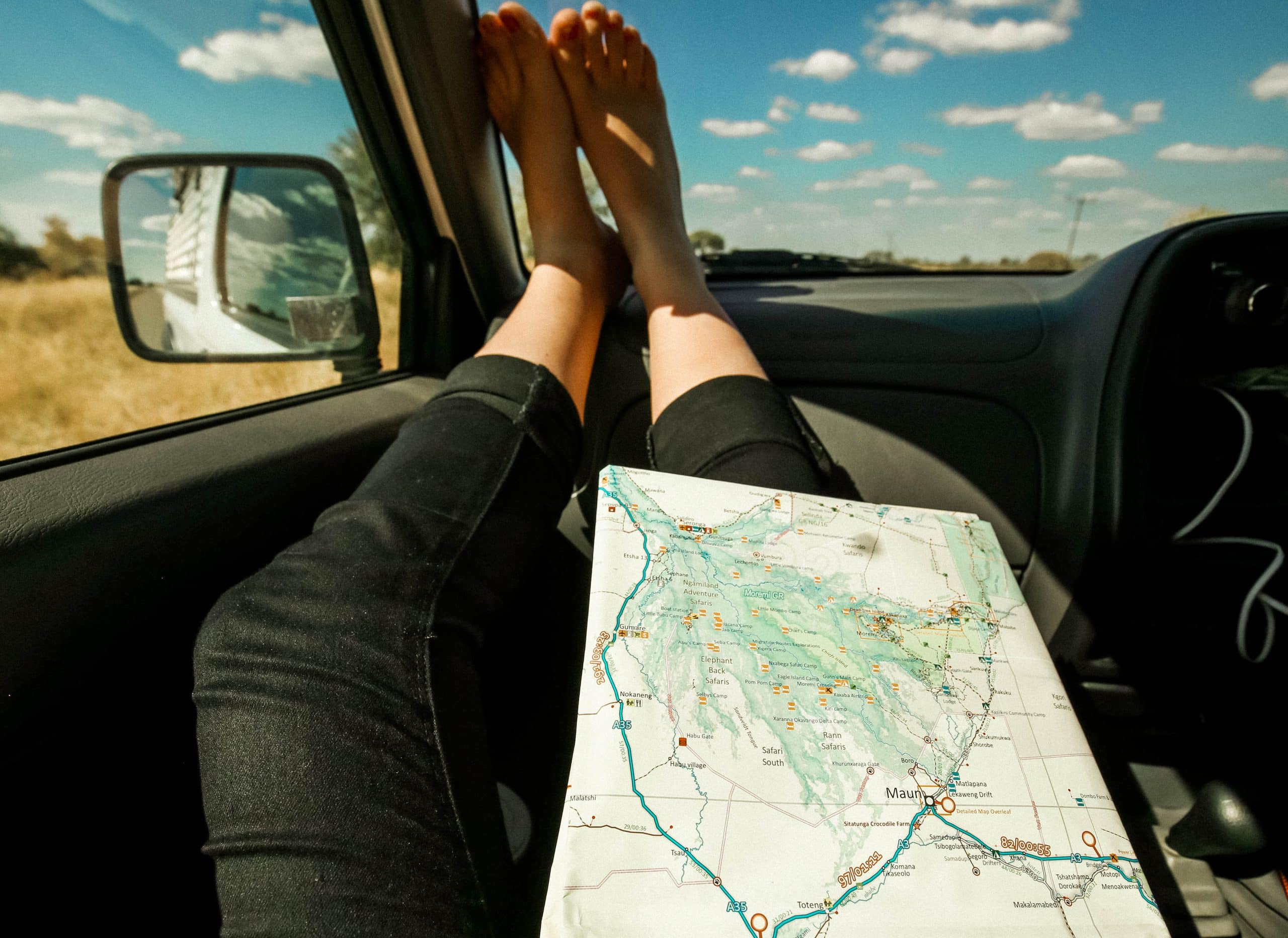 The first night we stayed at Old Bridge Backpackers before hitting the road. This place was so cool. For the first night in Botswana, I was very impressed. It's such a peaceful place located right along the delta. They have a bar / restaurant with amazing food + vegan choices.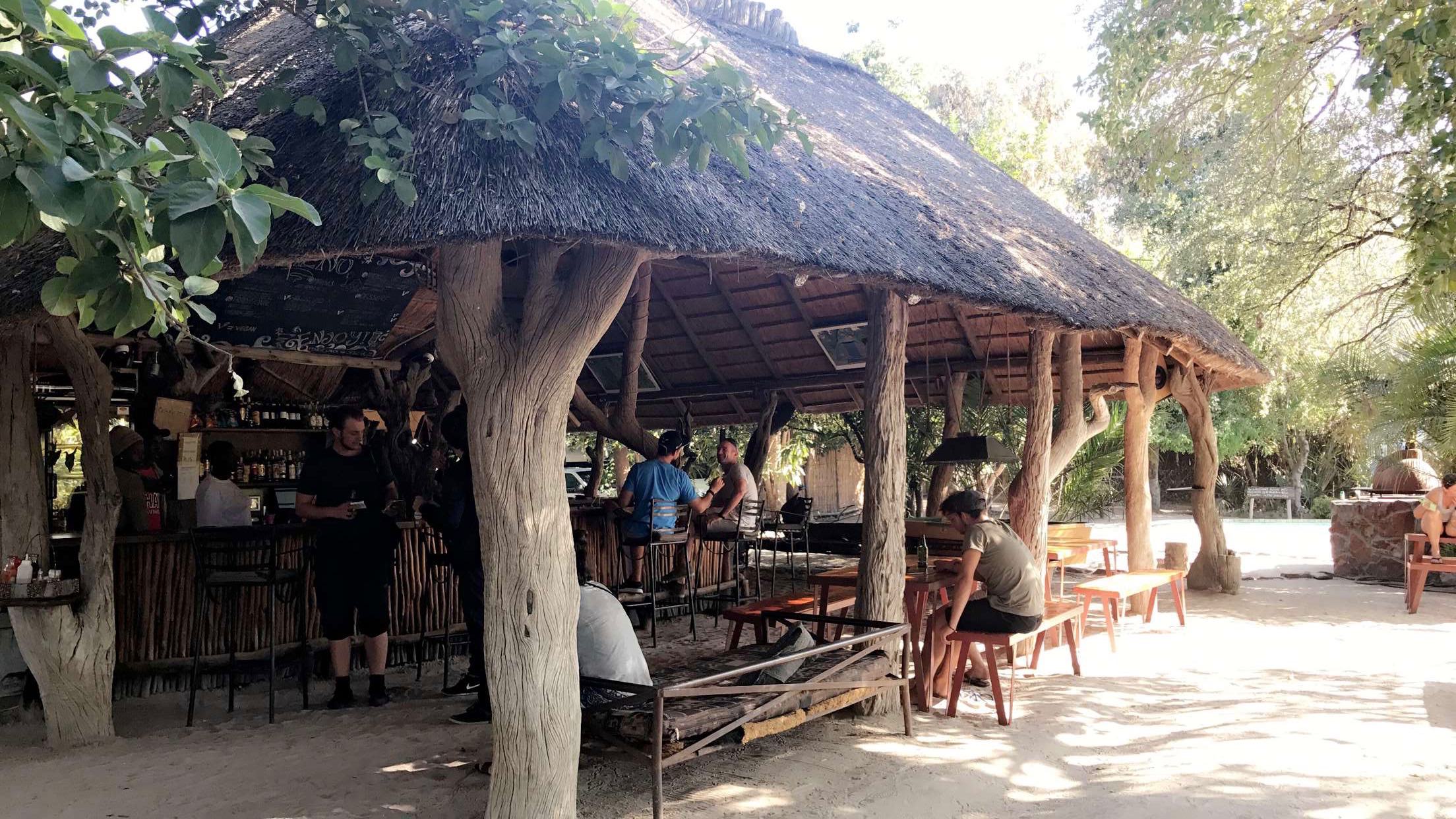 From Maun we went straight to the Makgadikgadi Pan. This was the only part of the trip where we hired a guide to take us to the area where the Meerkats live. After driving for about 40 minutes into the bush, we got out of the vehicle to find Meerkats! It was by far the cutest thing i've ever seen. This was my first animal that I saw in the wild in Botswana and the feeling was unreal. Not only did we see them in their natural environment, we were able to get up close and personal. I was lucky to have a Meerkat climb on my butt 😉 haha
(ps We did not feed any animals)
Right after we left the Meerkats, we headed to the Ntwetwe Salt Pan that was only a few minutes away. If you come to Botswana, I highly recommend you camp a few nights on the salt pans. Unfortunately we didn't have time but the locals said it's the best way to see the stars.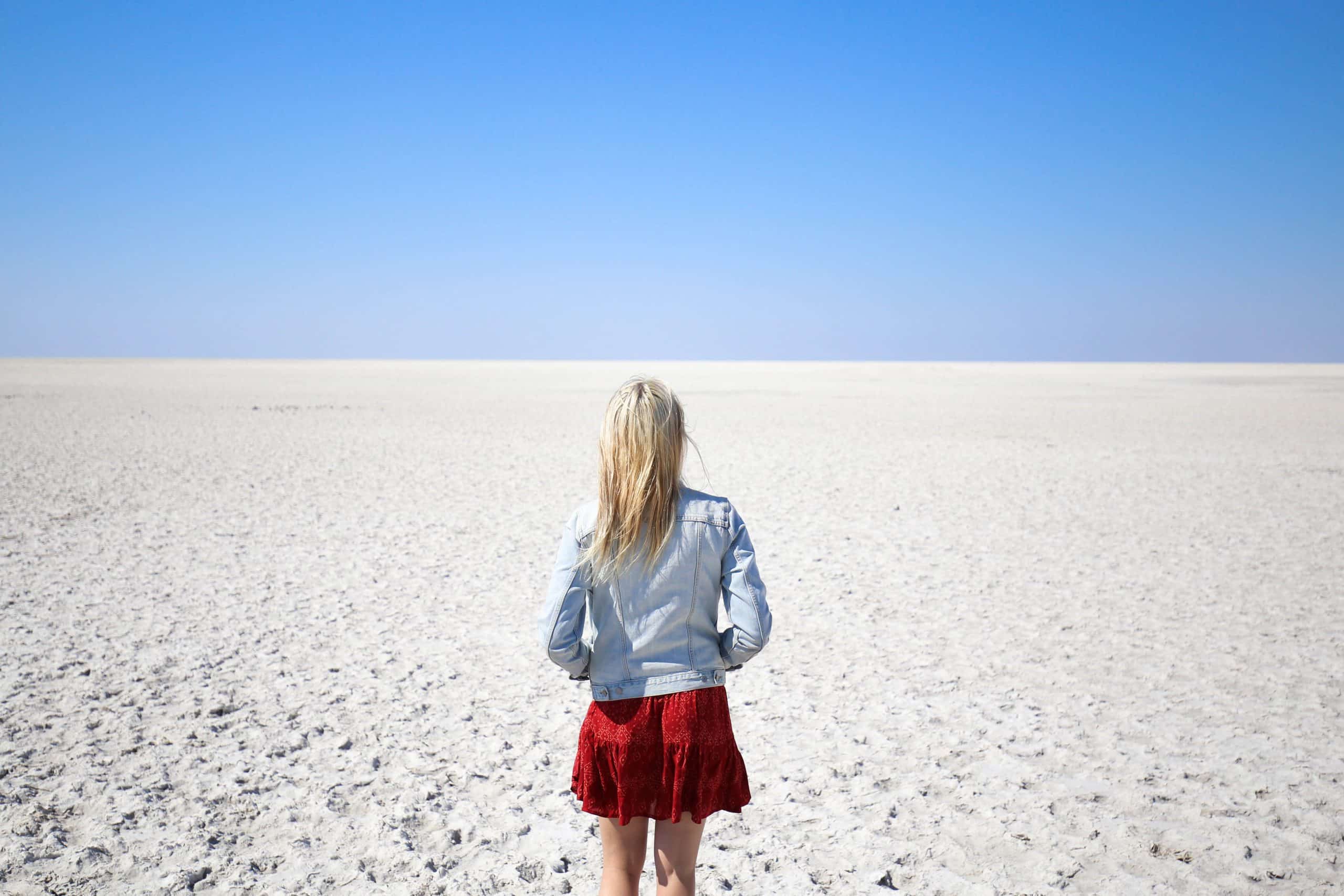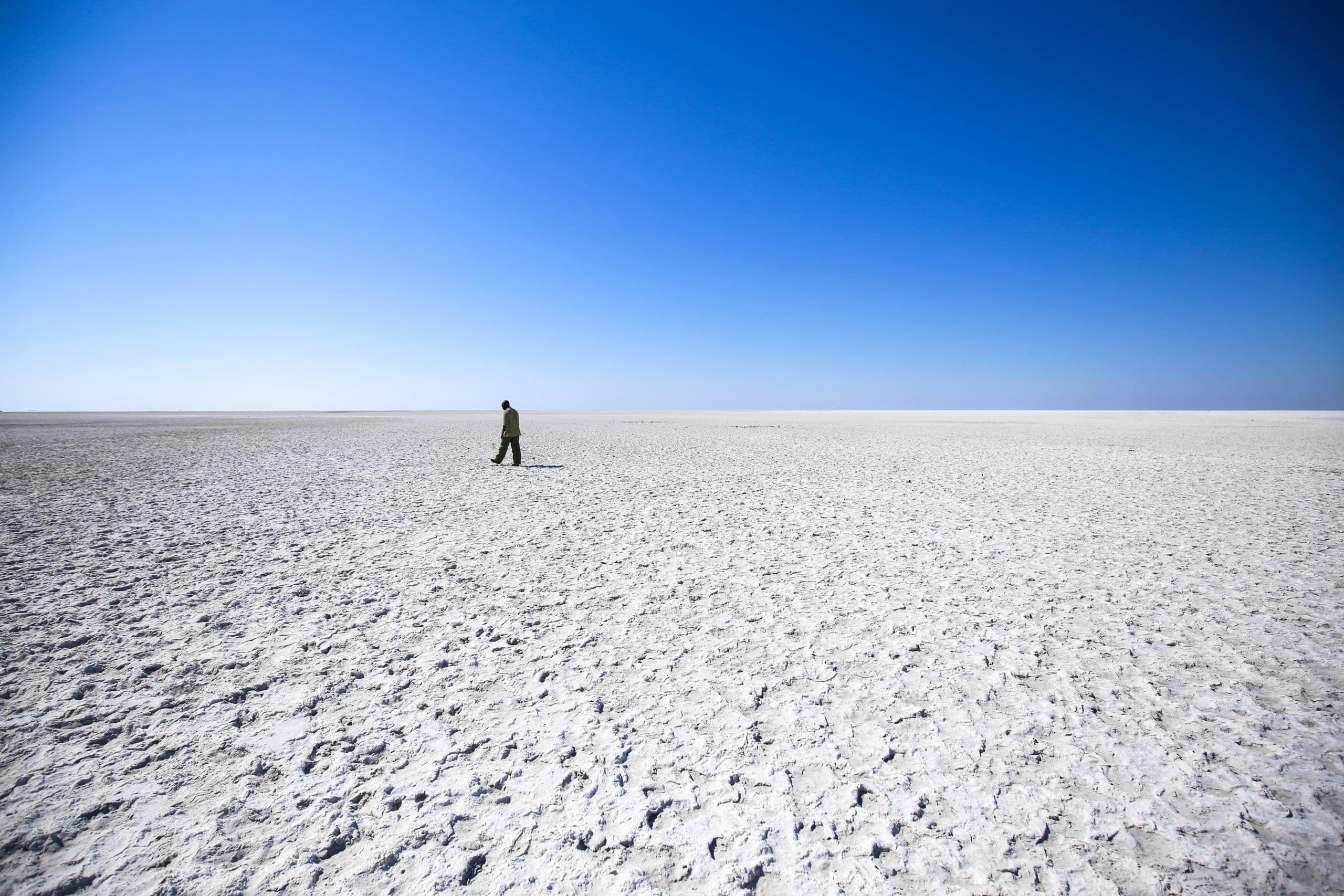 After those two amazing things we came back to our campsite, Planet Baobab to find this amazing sunset. It was a perfect way to end the day.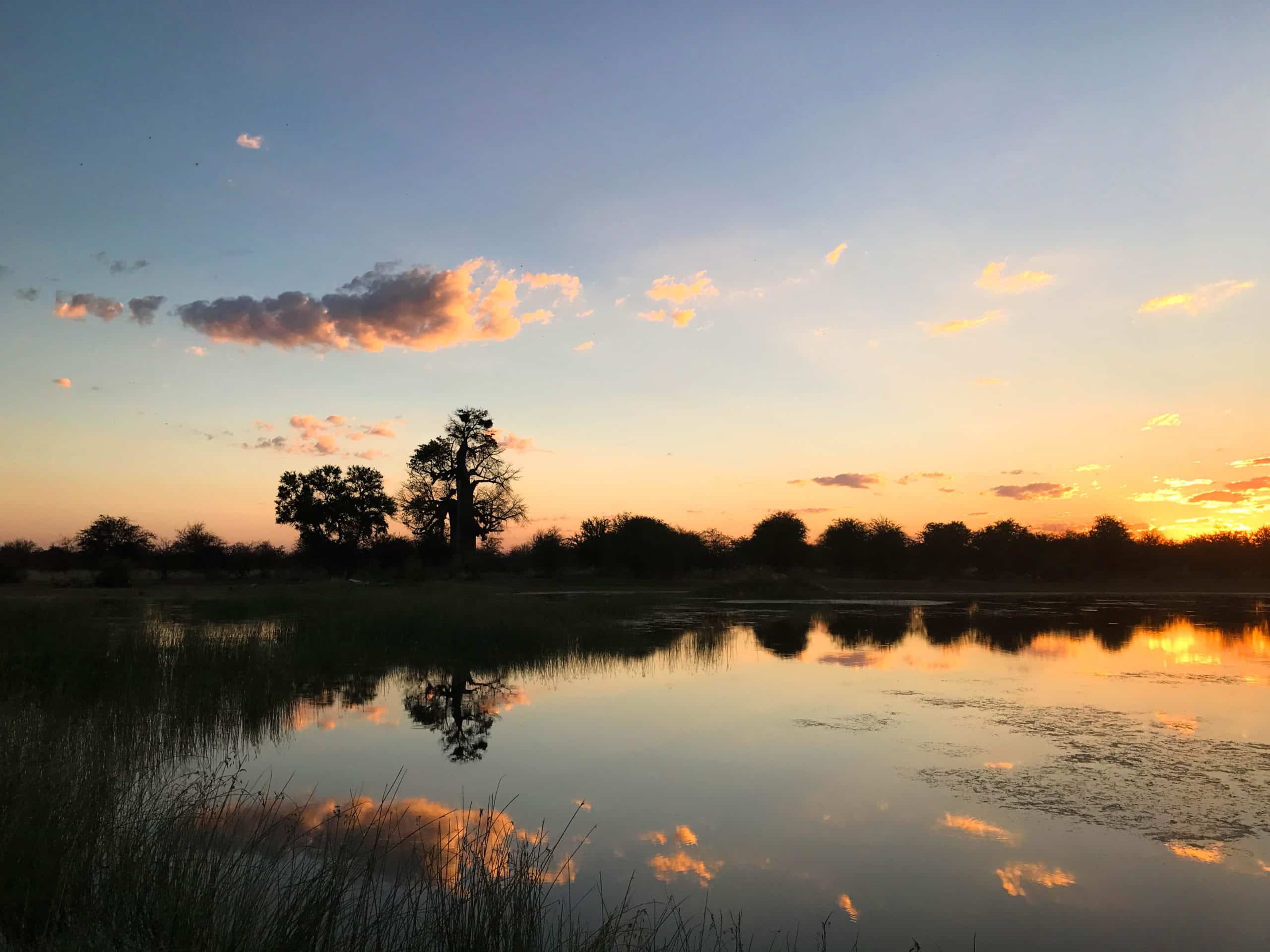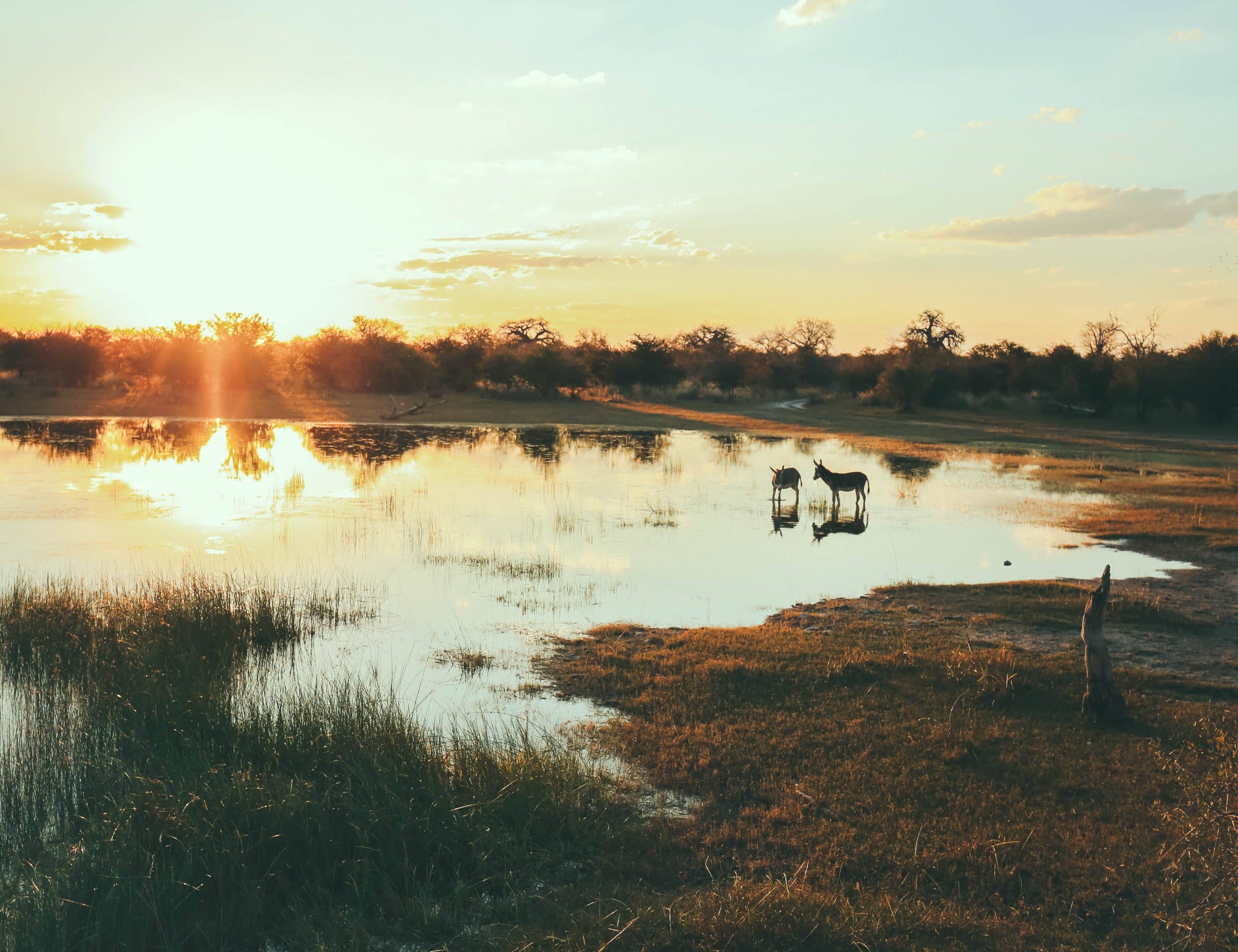 Africa's most famous trees are no doubt, Baobabs. There are only nine species left on this planet, eight found in Africa and one found in Australia. The tree contains 75 percent of water which attracts animals and back in the day, people. Elephants peel the bark off with their tusks to get the moisture content. Fortunately the tree has a power to grow the bark back pretty quickly. (fun little fact =p)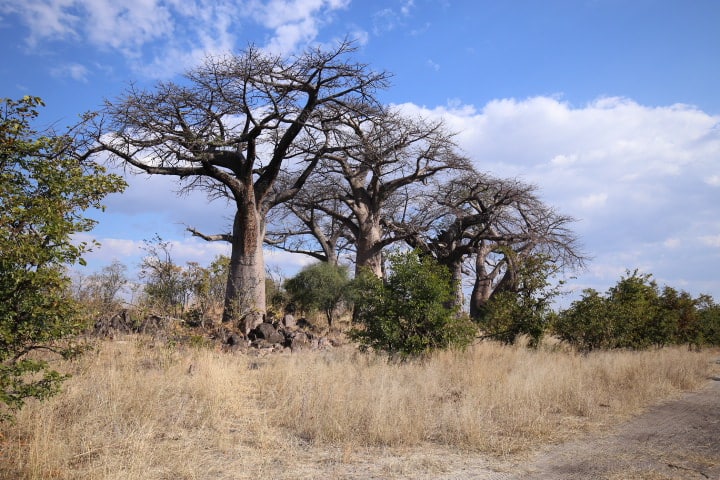 I was able to try the Baobab fruit and it's actually quite delicious. You just break open the shell and eat the white stuff inside.
The next few days we drove around in the national parks, Moremi and Chobe. I came to Botswana thinking i'd see maybe one or two elephants and a few giraffes.
Well now that i've been there, I can say you are almost guaranteed to see dozens of giraffes and elephants. They are everywhere. It was the most amazing moment of my life when I saw my first elephant hidden (yes, hidden) behind a tree. Seeing these massive animals in their natural environment is brilliant. I will never get sick of watching an elephant doing its thing. We saw elephants, giraffes, wild dogs (catching prey and going crazy over it), hippos, buffalo, zebras, wildebeest. Unfortunately we didn't see any leopards, cheetahs, or lions which Botswana is known for. We were lucky enough to hear lions at night while we were sleeping. I'm very, very happy with my game in Botswana.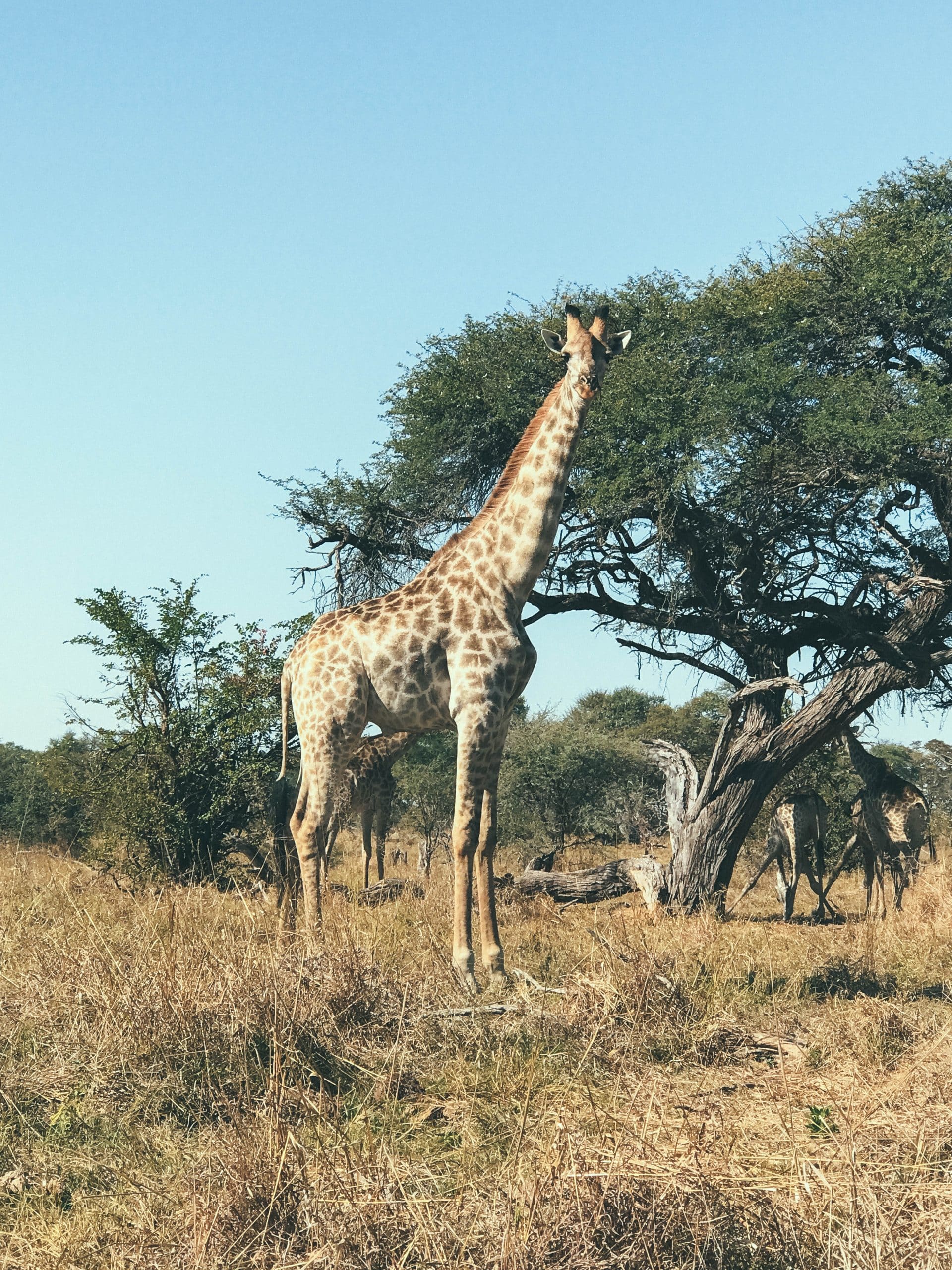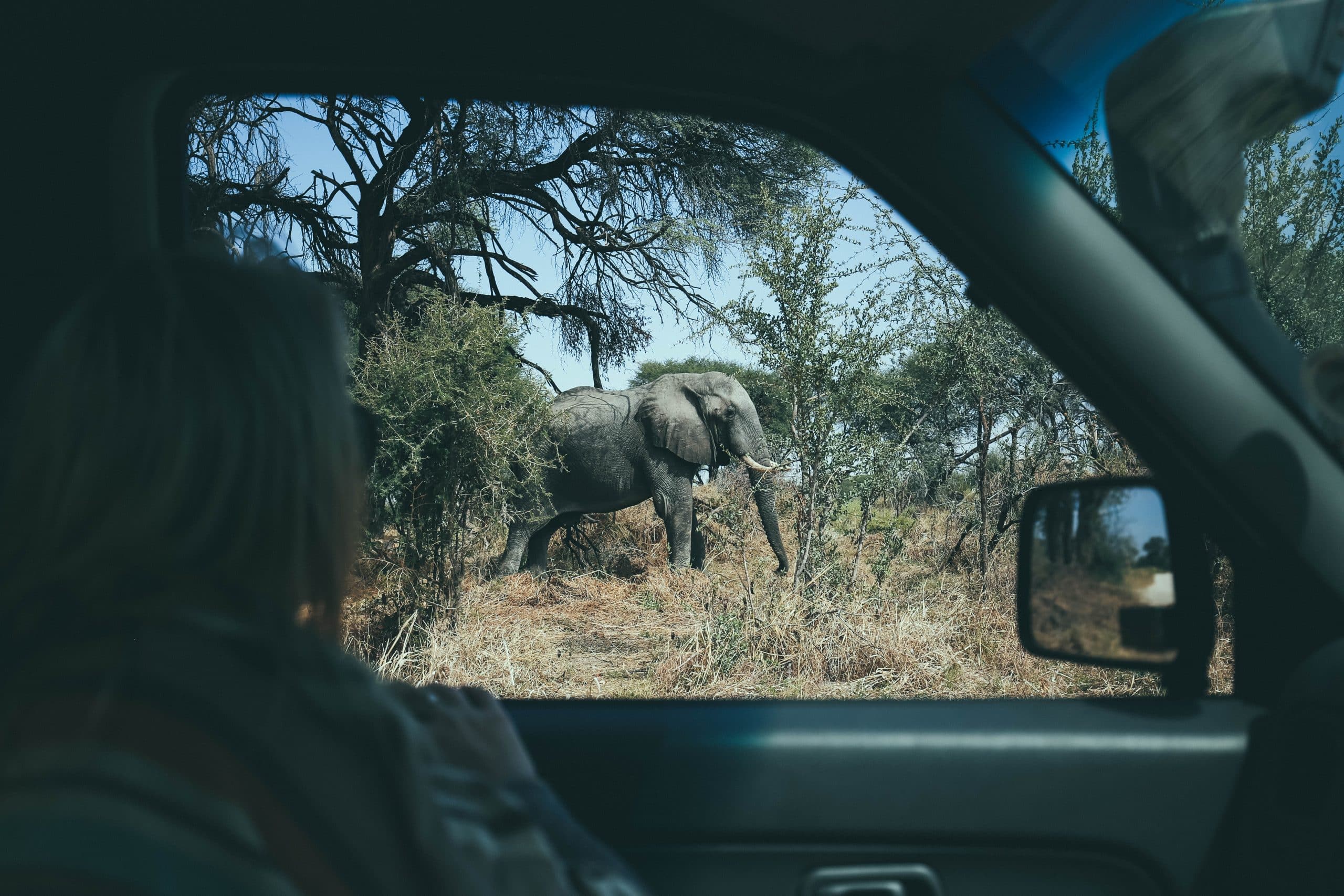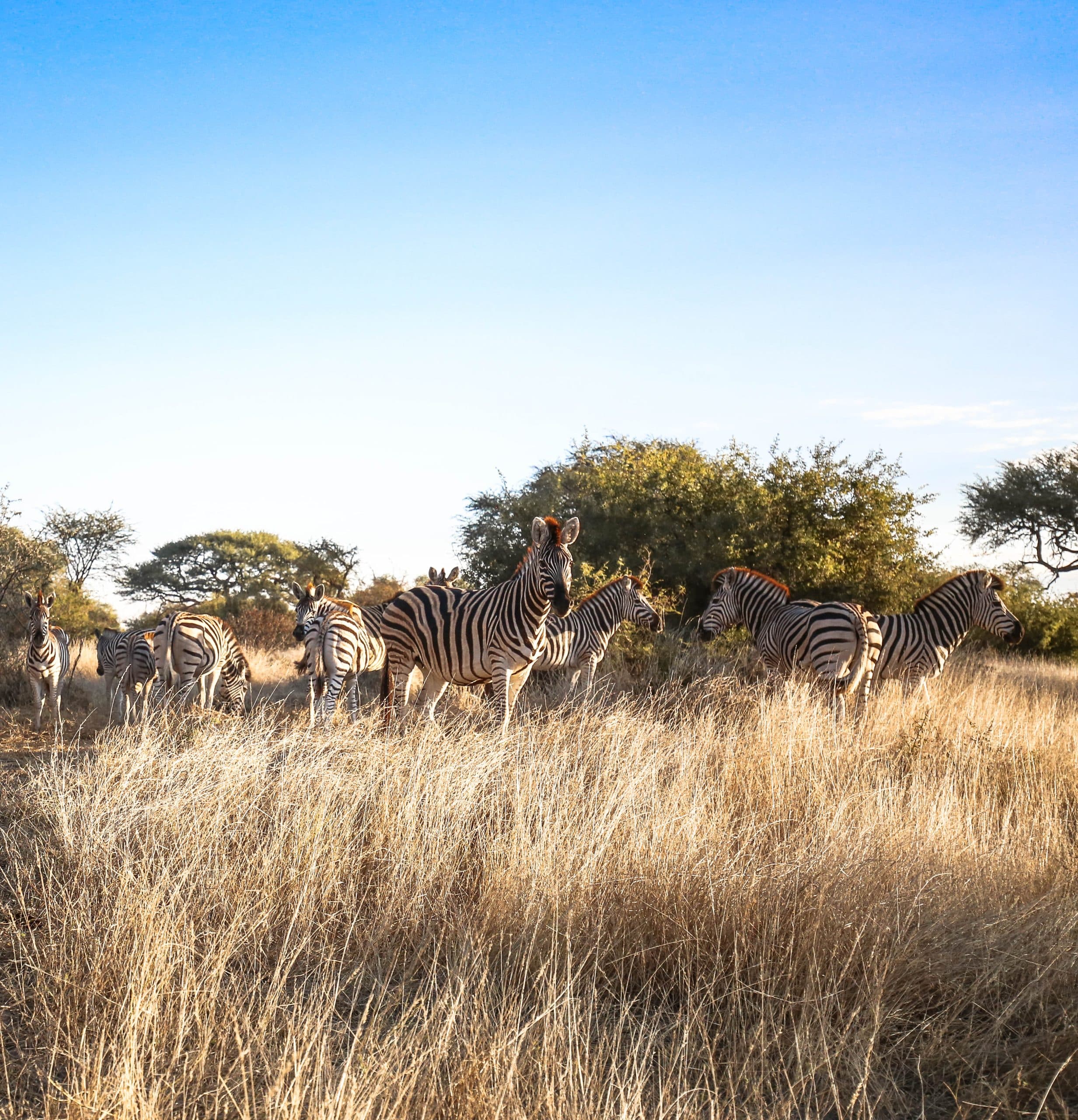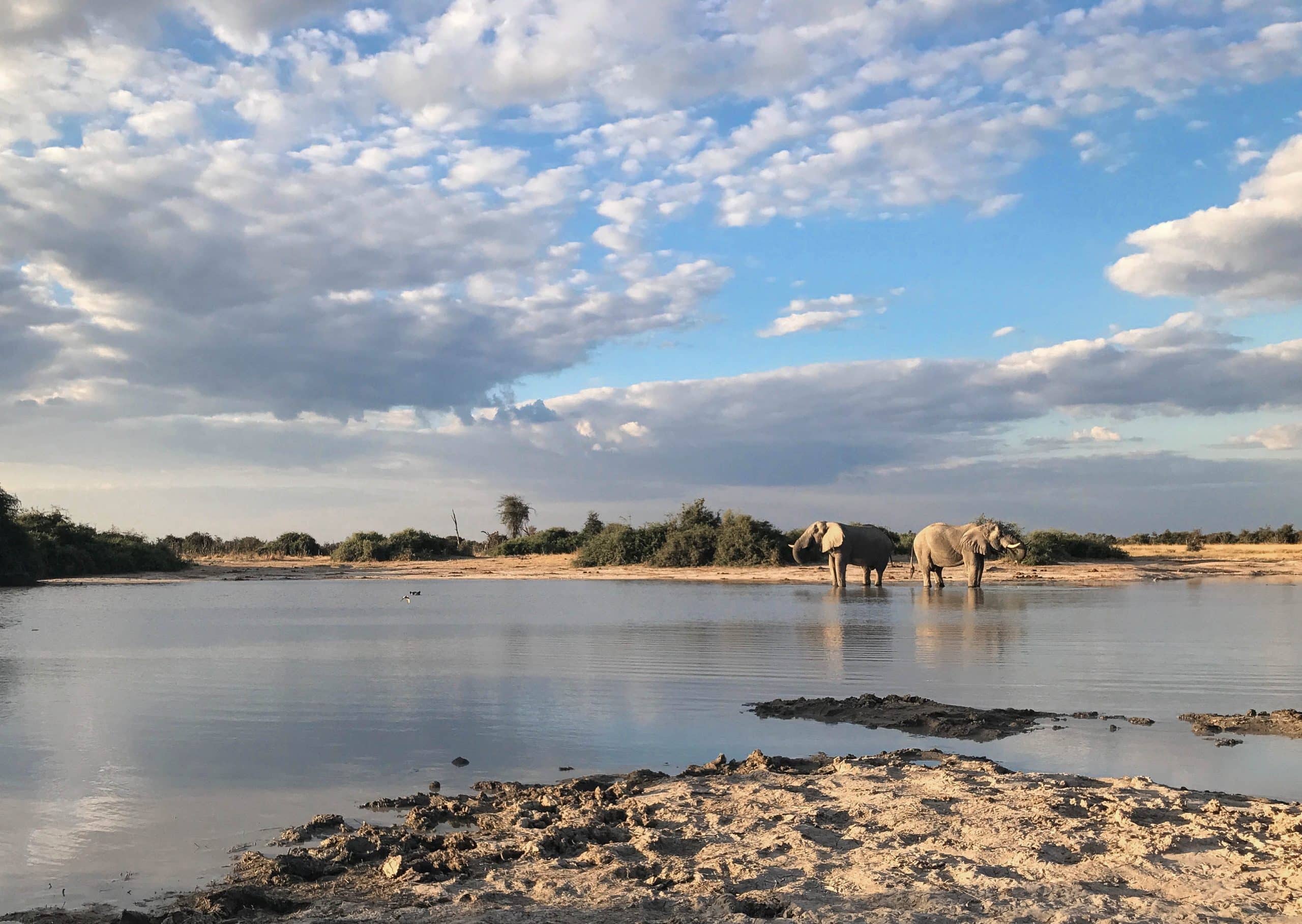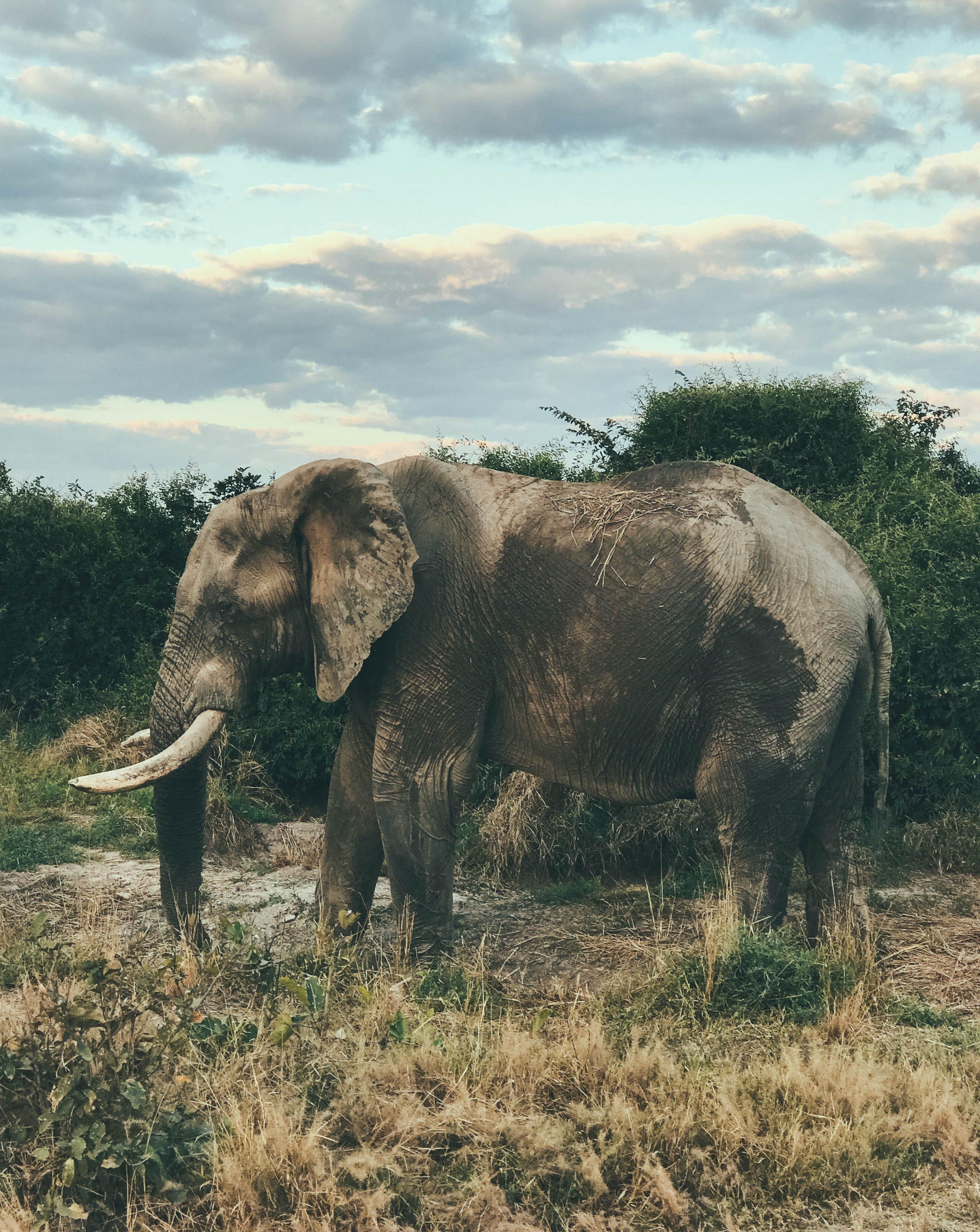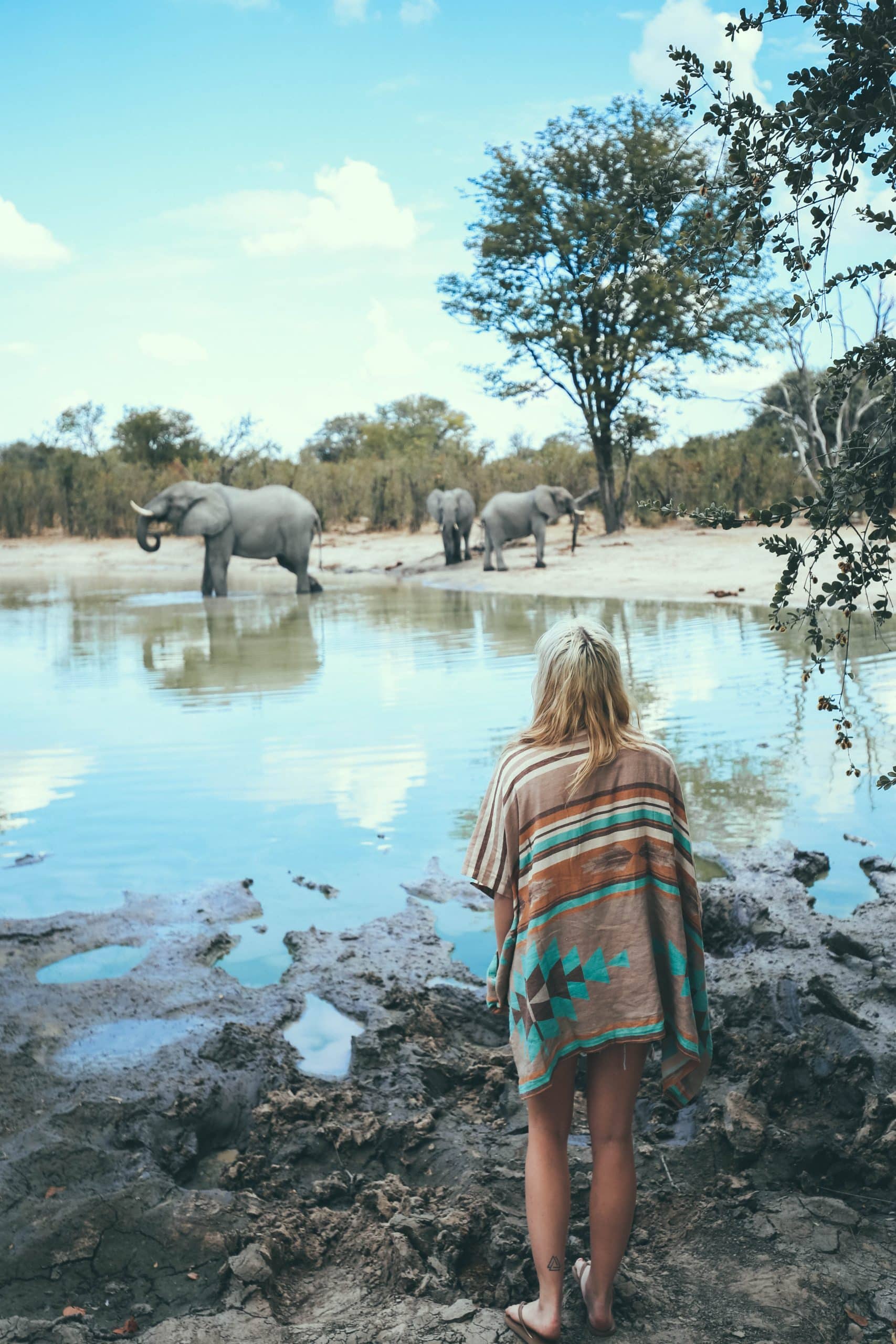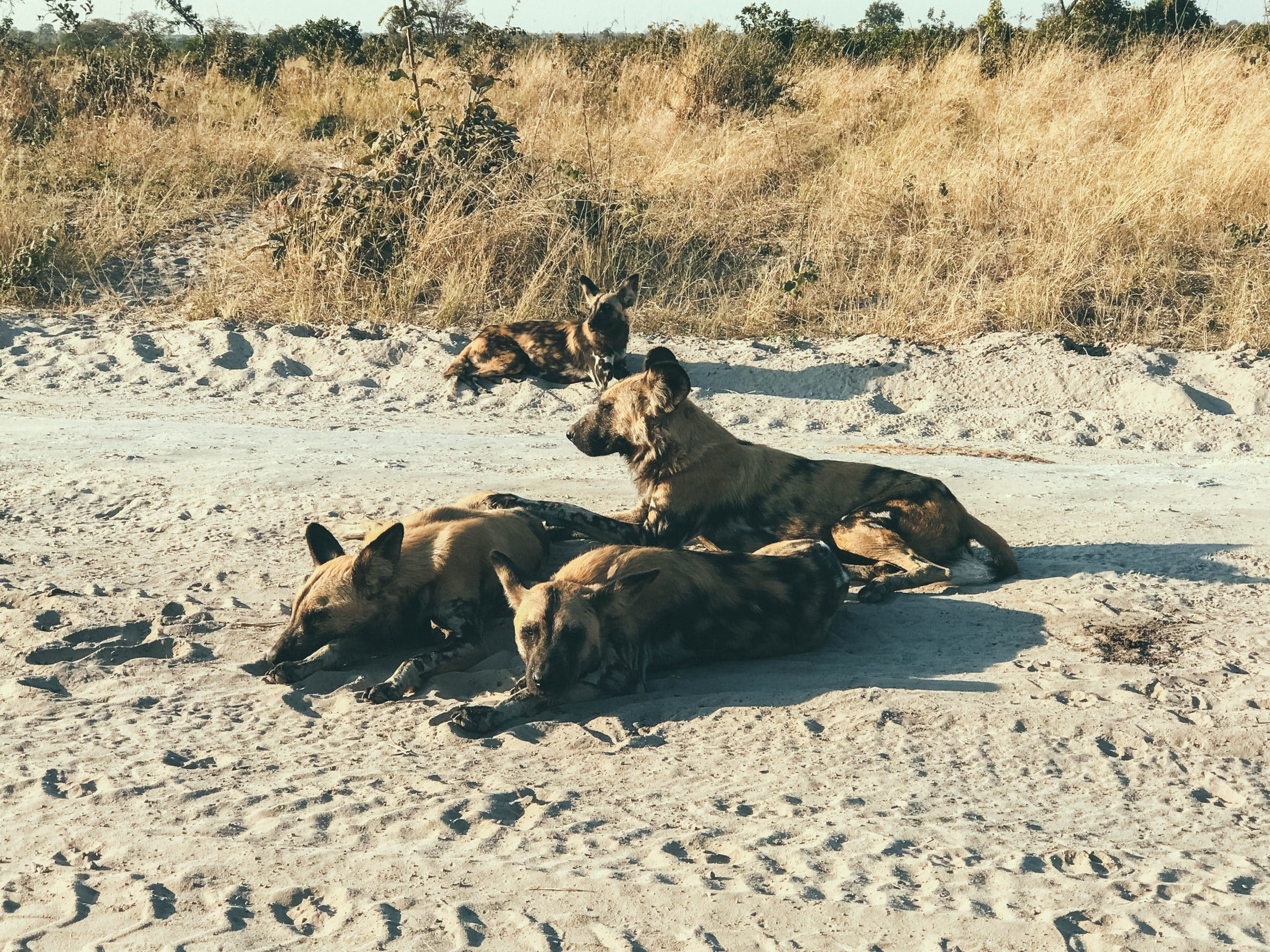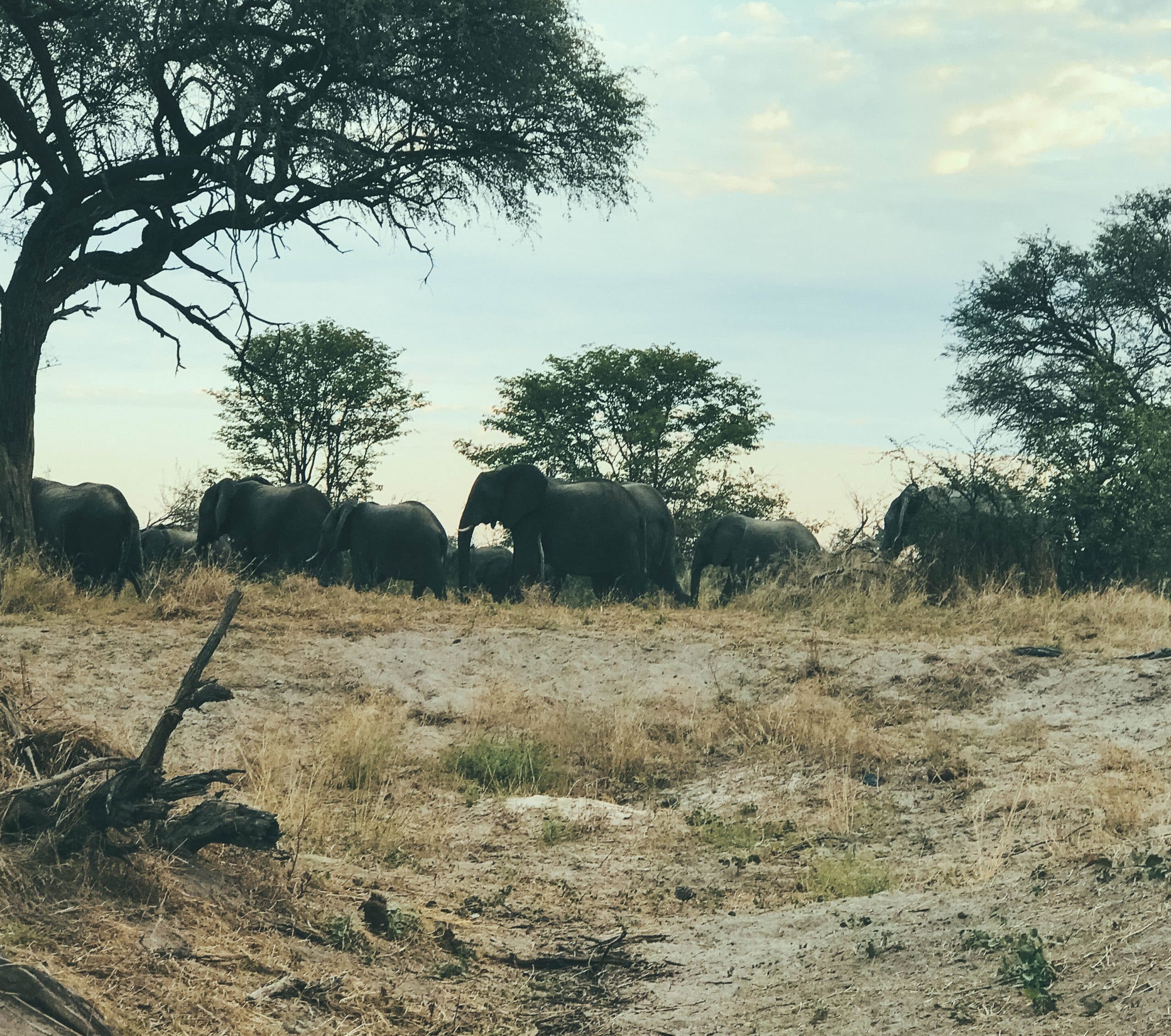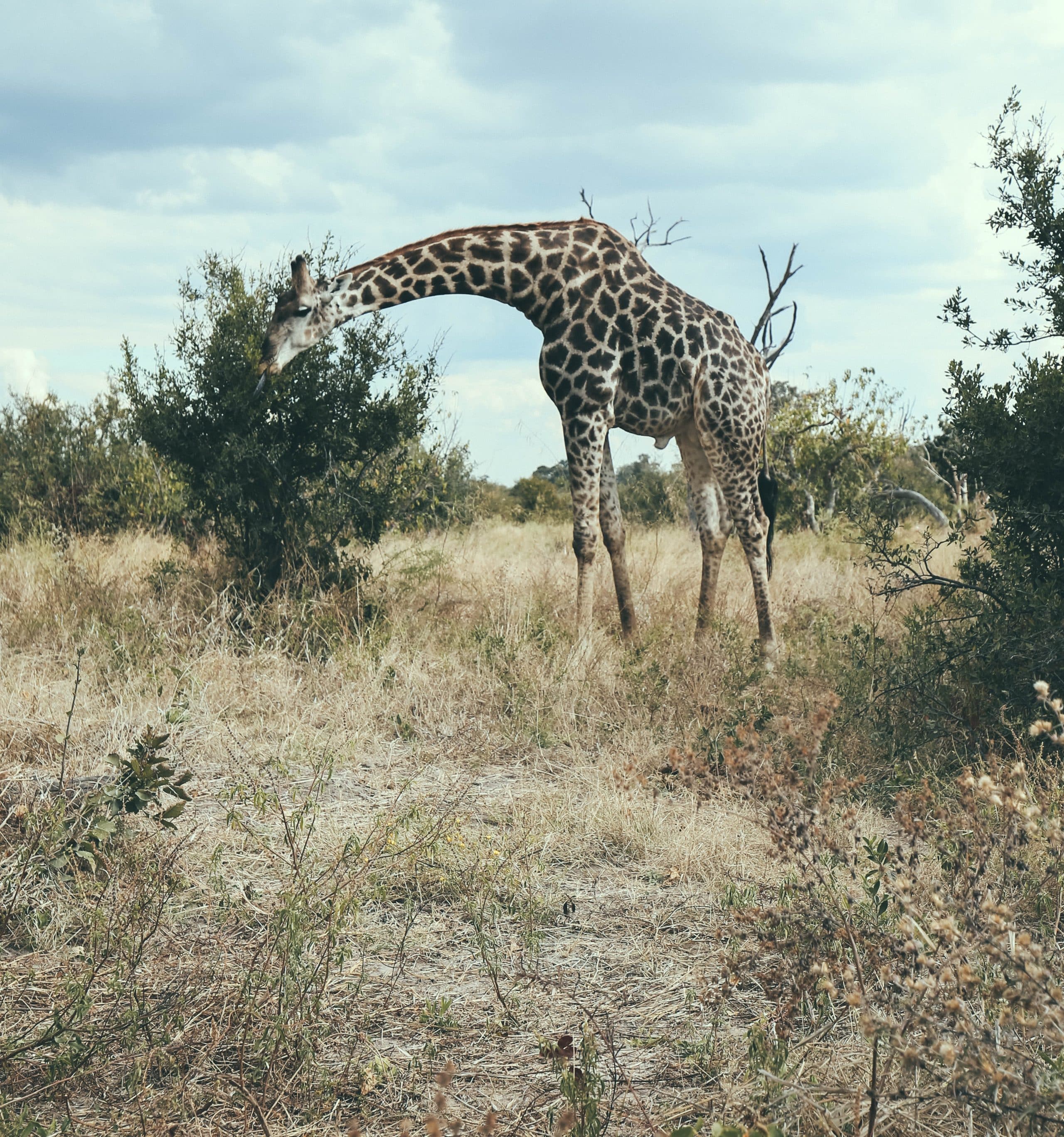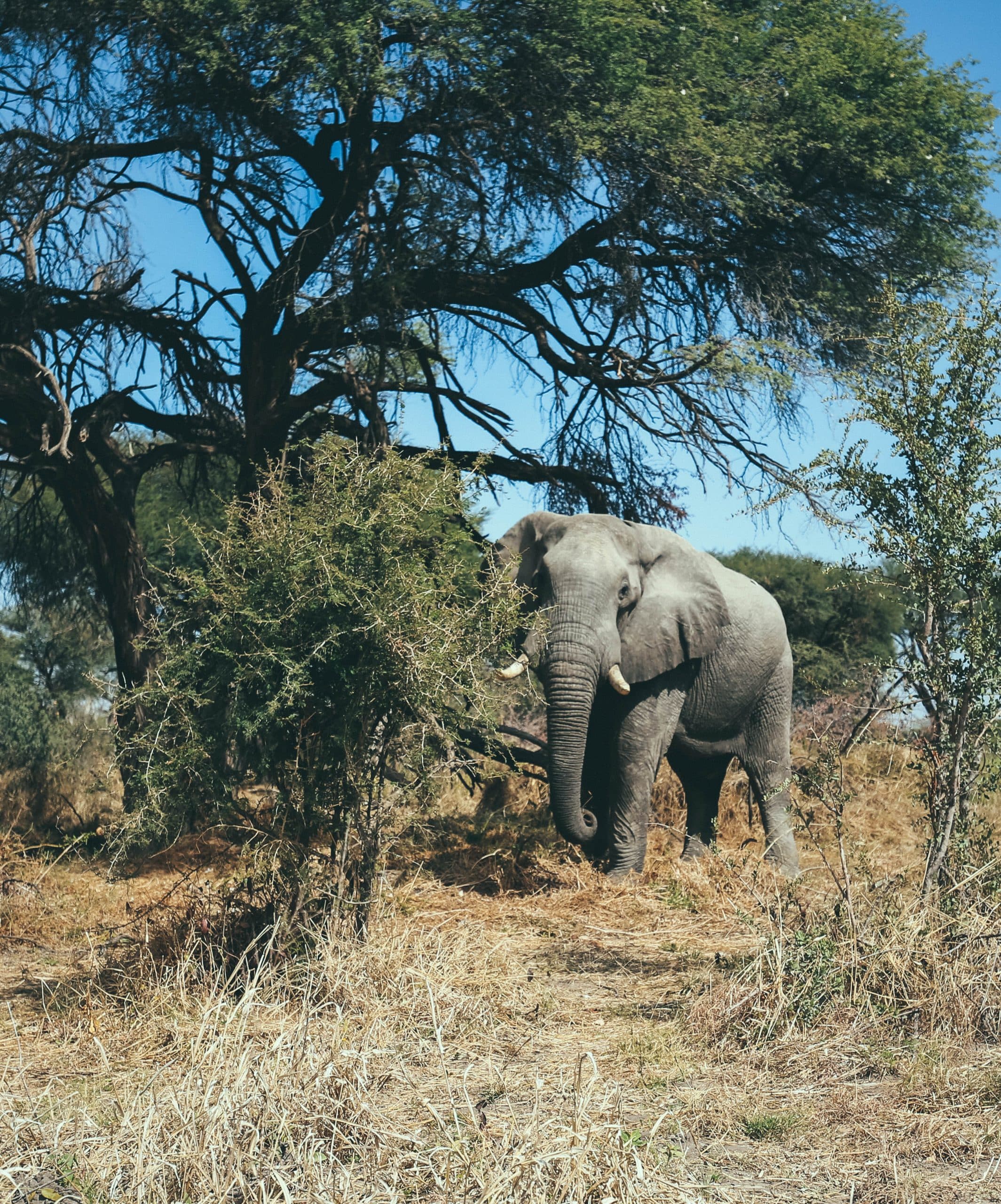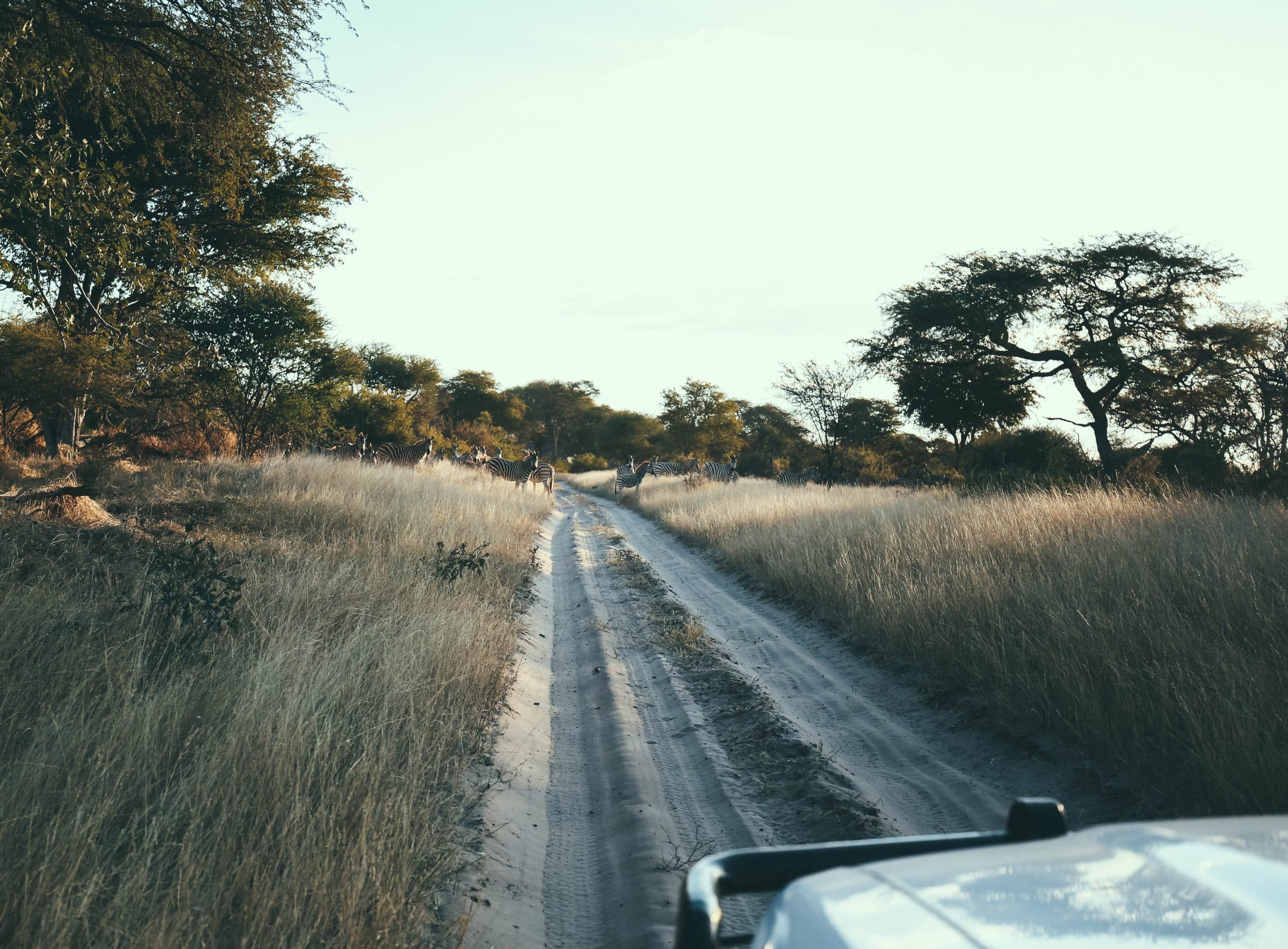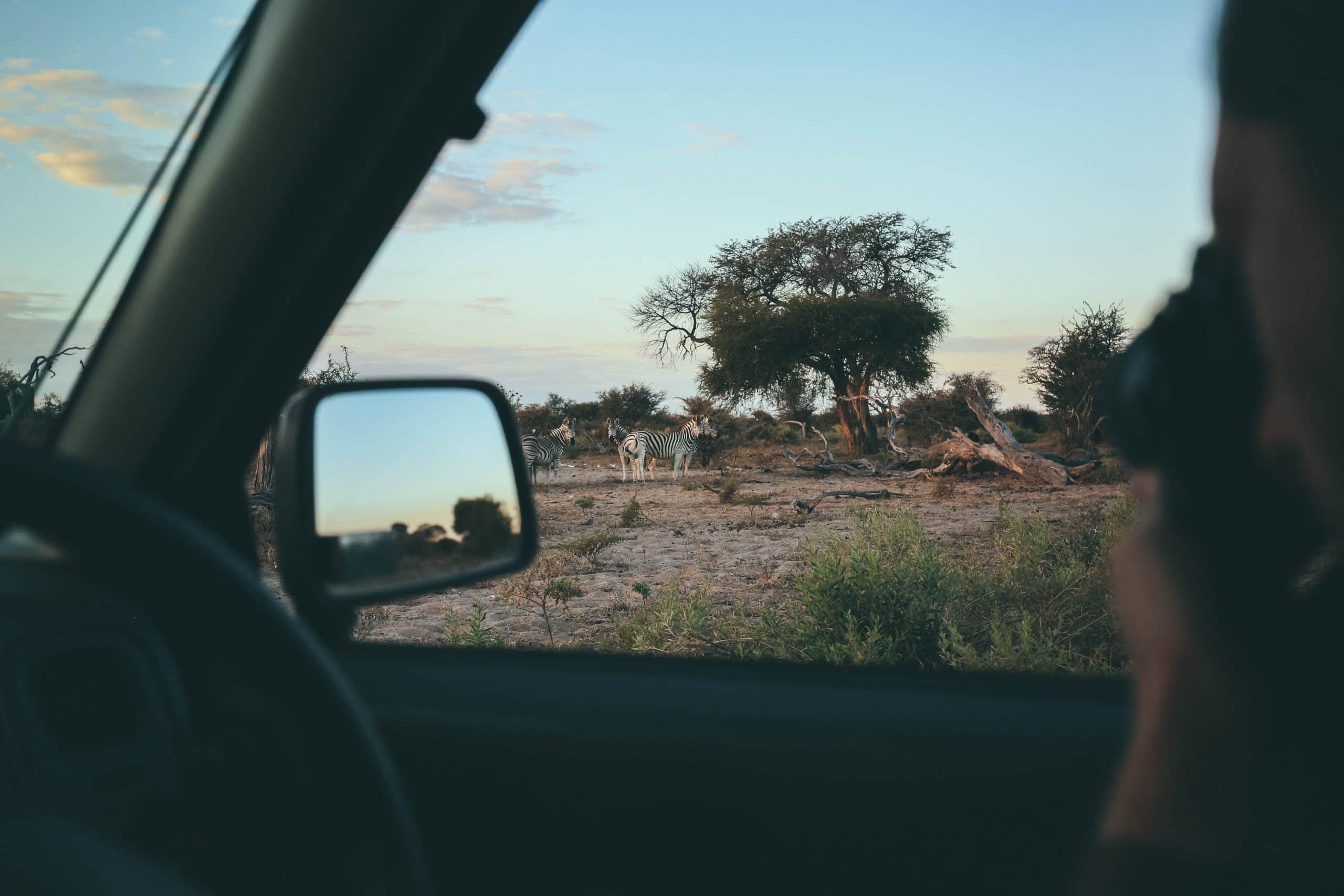 ✧As you could imagine being in the middle of the national parks, the stars were amazing✧
When doing a trip like this that involves nature, you really have to go in with zero expectations or else your trip can get ruined pretty quickly. Also, being a photographer, I always have my eye in my lens. While you're out there with this amazing wildlife, put the camera down and take it all in. This trip is on top of the list. I'm keen to see more of Africa.